13 Dials Female Fabric Adjustable Mannequin Dress Form for Sewing, Mannequin Body Torso with Stand, Up to 70 Shoulder Height. (Large)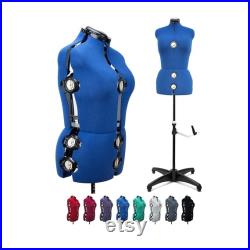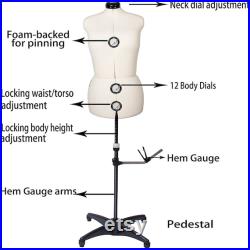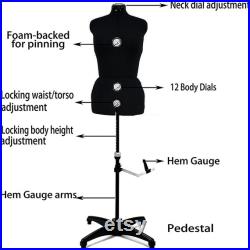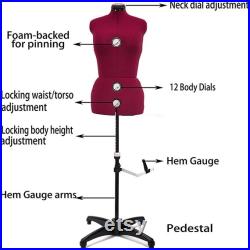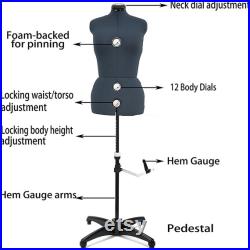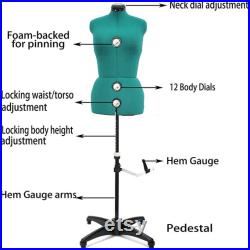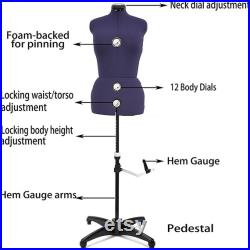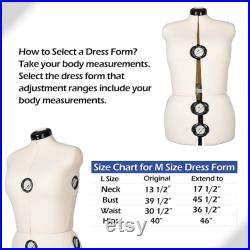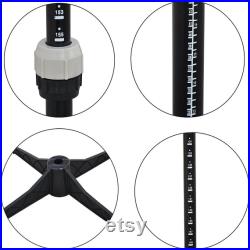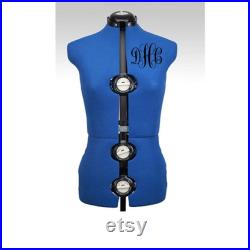 Whether you are designing a new dress or making alterations to a pair of store-bought trousers, the adjustable dress form is the perfect partner to get the right fit the adjustable body shape expands and contracts to meet your garment measurement needs. With 13 dials located throughout the body, easily adjust the neck, bust, waist, and hips. You can even adjust the dress form height in a snap. Once you have made the dress form size adjustments, the foam-backed fabric exterior will make pinning, draping, marking, or designing a breeze. Fully adjustable dress form for use in sewing projects or as a display piece.
13 key adjustments (bust, waist, hips, neck/back) provide a perfect fit. Allows you to personalize the form to match your body measurements. Foam vacked nylon cover for easy pinning and marking. Measurements: bust 39 1/2" - 45 1/2", waist 30 1/2" - 36 1/2", hips 40" - 48". Available in beige, black, burgundy, dark gray, green, and purple.
(the last name is usually the middle letter in a 3-letter monogram). Make sure to indicate which letter is the last name initial.