1963 MARGIT NILSEN McCall's 29 Large MANNEQUIN Display Jointed Arms Swivel Waist McCall's Base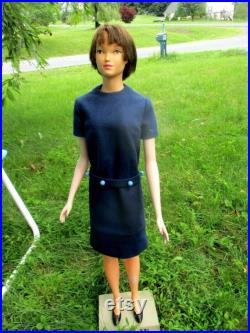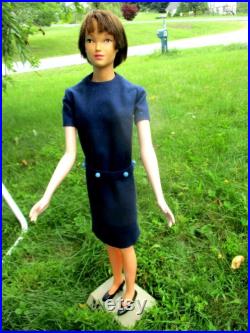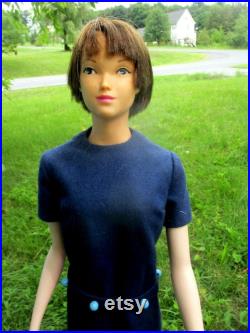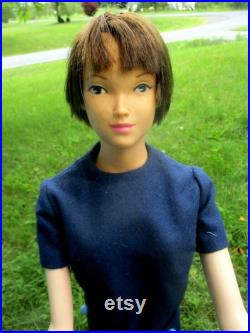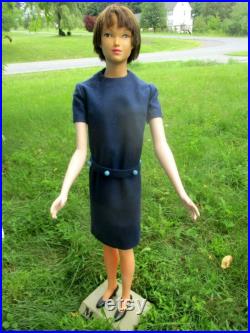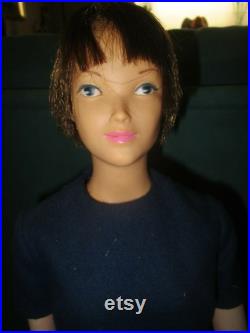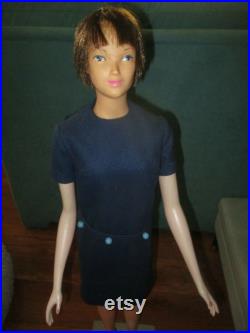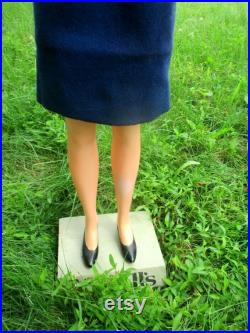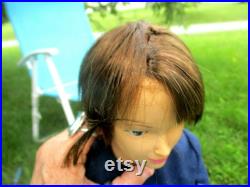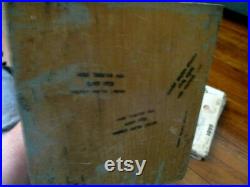 This is a very hard-to-find 29 tall, 1963 high-end department store, advertising mannequin figure designed during the 1960s by margit nilsen she was used to display the current line of women's clothing patterns. She is mounted on her original signed (see photos) wooden base (margit nilsen studios) and has long graceful, jointed arms and a swivel waist. Please note: the two issues i see with this doll is a small blemish on the white leg. It is a lighter spot see pic for detail. Also, her wig needs some help.
I believe her hair was on the center part. It looks ok when she is displayed but when you see her wig from the top, you can tell it was reglued.
Over time, the saran wigs tend to fall out so i can understand why this happened. You can even put a nice pillbox hat on her which i think would look awesome.
One side of her belt is velcroed the other has a hook not sure how it attaches i did my best and it did stay. I love the tapered blue dress she is wearing which i was told is original. She is quite a conversation piece. Others sell for $500.00 as you can see by googling her.