19'' art deco mannequin head hand painted mannequin head goth girl tattoos vintage mannequin head bust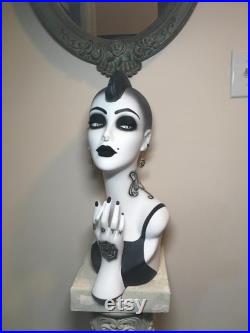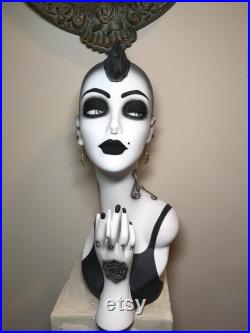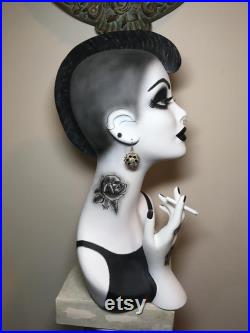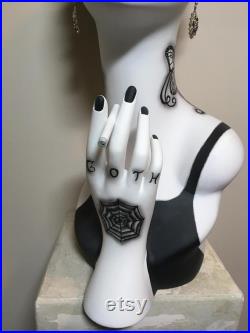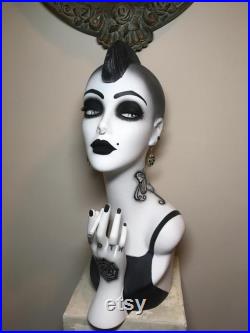 19'' tall , all hand painted mannequin head. Tattoos are free hand painted, no stencils. Mohawk is made from a very strong two part epoxy clay.
The same thing the hand is attached with, and they will not chip crack or come off. I use high grade acrylics , and she is sealed with a matte finish. The earrings and cigarette are included. She is truly a one of a kind.