19th Century Marotte, Milliner s Display Head or Wig Stand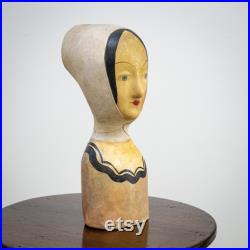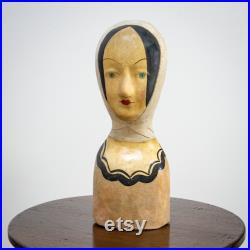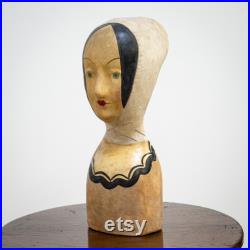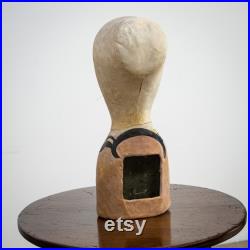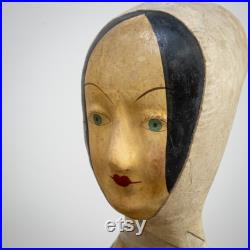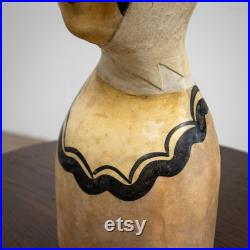 A fine french 19th century marotte, or milliner's stand, these were made of papier mâché and hand painted, usually to display hats in milliners' windows. This one has a stitched leather band or cap to the back of her head where the hats will have been pinned or stitched in place and there are pin marks and threads still visible from this process. As is usual for these pieces, she is hollow and has an opening at the back.
She appears to have her original paintwork, with beautiful blue eyes and red lips. She will make a great addition to an existing collection, or a display piece for a hat in either a domestic or retail setting. Dating to circa 1850, this is made of papier mâché and leather, and originates from france.
In good age related condition, there are a couple of chips around the edge of the opening at the back, but the paintwork is in good repair. Newark antiques & interiors, kelham rd, newark ng24 1bx. Opening hours: mon fri 8.30 17.00 sat 10.00 16.00.