1 1 Adult male soft cotton arms for full body tailor mannequin, fitting mannequin's arms 65cm, size 96 men dressmaker dressform arm pairs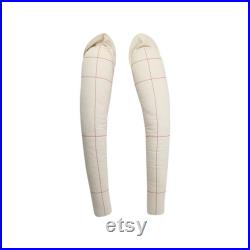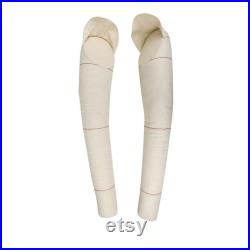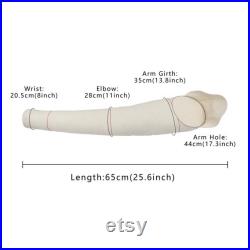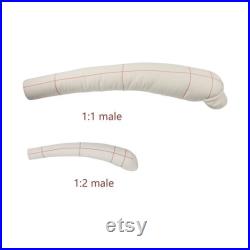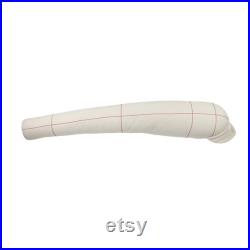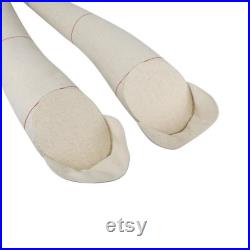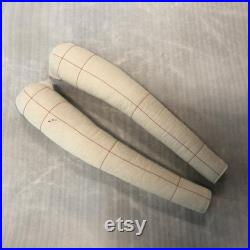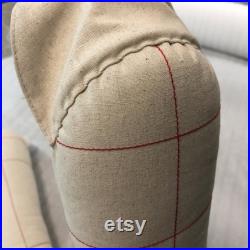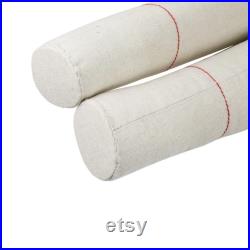 This is soft arms, long arms, fully pinable dressform's arms for men, men size 96& 92. Fabric is linen, inside is full cotton. Soft and comfortable, fully pin, good quality items. And it's pack into one long boxes so one pair per inner box. 96 men full body tailor mannequin soft arms.
92 men full body tailor mannequin's soft arms. Fully pinnable - pins can go inside cotton for their whole length, strongly holds pins when draping.
Easy to use - the arms are quickly fixed to the dress form with pins (pins are not included). Durable - you can steam and iron right on the arm. All materials tolerate high temperature and water perfectly.
Please note: color tone of the accessory cover may be slightly different from the color tone of the dress form cover as separately. Dressform, dressmaker, dress form, soft arms, soft mannequin, tailor mannequin, tailor model, fitting mannequin, fabric sewing mannequin. Pls help to mentioned your telphone no. This item is made of cotton and linen, soft arms.