20 Vintage French Mannequin Bust for Hat and Scarf Display, Hand Painted Cellulose Papier Mache Store Display Mannequin Head, Shop Decor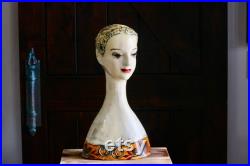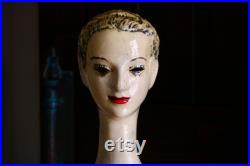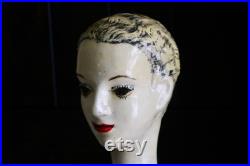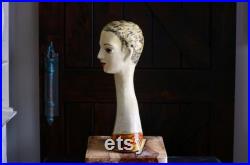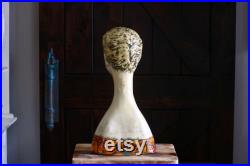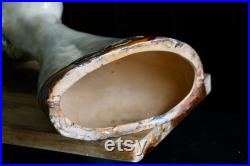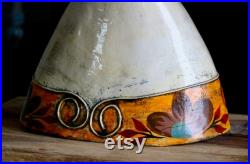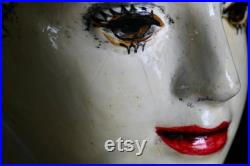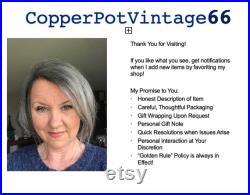 Vintage french mannequin bust, perfect for displaying hats and scarves. This hand painted papier mache mannequin head is a true one of a kind beauty. She has been covered with a cellulose laquered finish which gives her a deep luster and gorgeous shine. She has lovely red lips and big brown eyes that are beautifully dark, expressive and heavily lashed. Running around her base is a gorgeous floral splay with various hues of color that add to her charm and interest.
A wonderful work of art, she measures a full 20" tall, 10 1/2" wide and 7 deep. She would make a great gift for a boutique owner who really appreciates authentic vintage art. She has various dark places on her bust that give her a bit of a rustic feel as well as some crazing that does not carry through to the inside, see picture 10. If she could only talk, i wonder what tales she would tell.