80's Vintage Crash Test Dummy Head Rubber Man Male Mannequin, Child Boy Girl, Woman Female, Store Display, Unusual, Unique Dummies, Family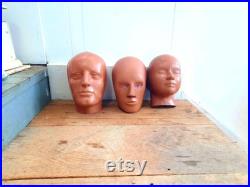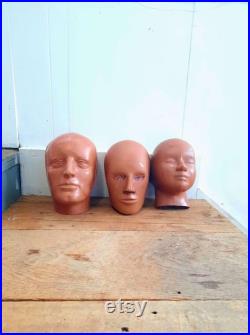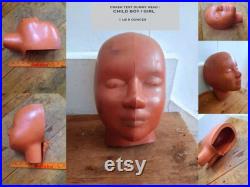 A vintage crash test dummy head face molds which were used over the robots body in automobile accident testing. 1 child boy / girl.
Head is made of rubber, and heavy weighted. Woman model head: $90 due to surface paint on her face, around eyes and nose.