A Very Rare And Unusual First Stage Hand Carved Vintage French Wooden Mannequin Head Wig Display Stand Hat block Former 1800s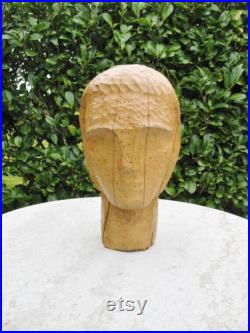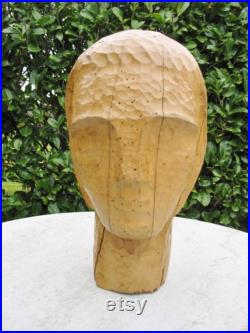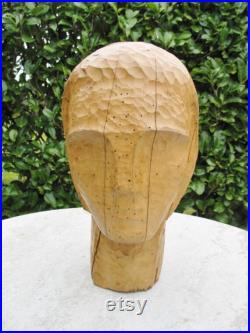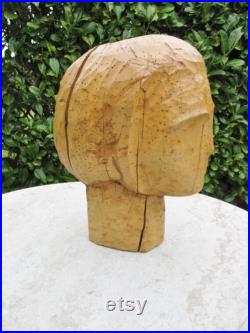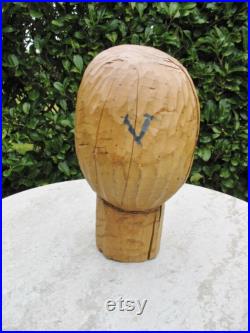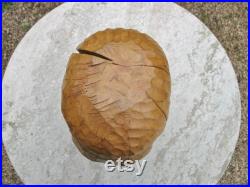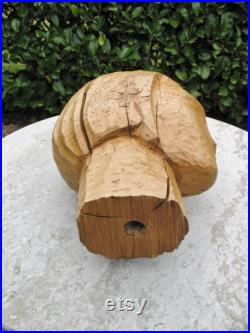 A very rare and unusual late 1800s french hand carved wooden female mannequin head / hat / wig stand / block / former display stand with facial features, numbered v on the back, there is a mounting hole in the bottom so it could be mounted on a raised display stand , there are signs of old worm holes and splits but it has been treated just in case, it has been waxed ready for use or display and is a lovely color. This is a mannequin head in the first stages of hand carving , it looks like it would be a female head when finished judging by the shape and style, these would have gone through the workshop until they ended up as the finished heads you see on the mannequins of this period. Ref - 3665 - v.
This item is made of wood.