Adjustable Height Female Mannequin, Half Body Mannequin with Metal Base, Adult Mannequin With Wooden Hand, Flexible Wooden Finger, KS315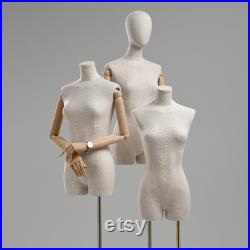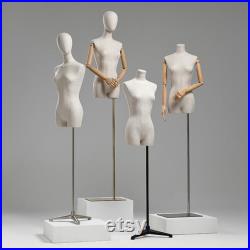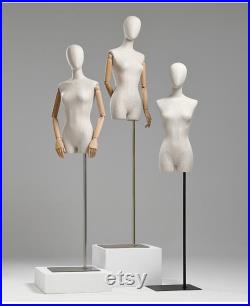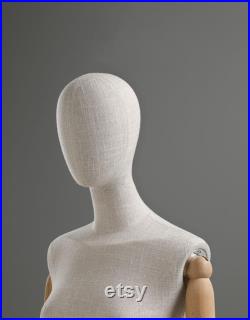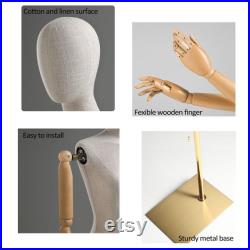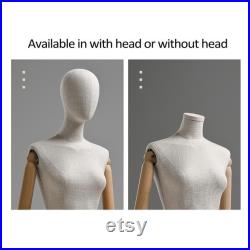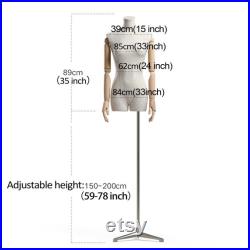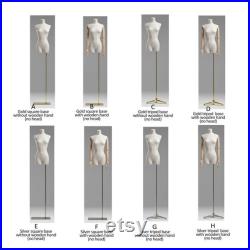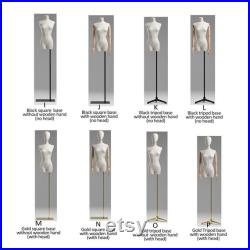 Adjustable female mannequin holder stand with/without wooden hand or head and silver/black/gold metal base. Adjustable height: adjustable gold/tripod/square stand can reach 59 to 78 inch(150cm-200cm), satisfying various demands.
You can use the clip to adjust the height. Light weight and easy to move: it is convenient for you to move the mannequin and suitable for you to place anywhere you need it. Sturdy stand: the gold/tripod/square metal bottom base is durable enough to serve longer time and strongly support the whole mannequin. Easy to assemble: with the installation tools enclosed in the product package, you can complete the assemble or disassemble in minutes.
Great for display: you can use it to display your products in a window, on a counter, on a tiered display shelf, or on the floor. Ideal for sweaters, t-shirts, jackets, dresses, blouses, tops and accessories. The item you receive may be a little different from the one we show on the picture due to the natural texture.
Want to get your item sooner (fast express 3 - 5 days). See more of my goods here. For wholesale orders will be glad to provide a discount. We will reply to you within 24 hours.