Adjustable Height Female Mannequin, Half Body Mannequin with Metal Base, Adult Mannequin With Wooden Hand, Flexible Wooden Finger, LG804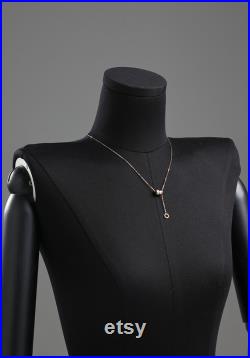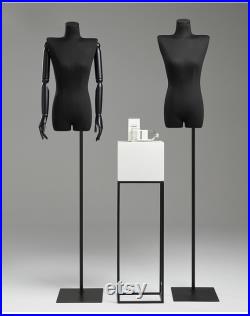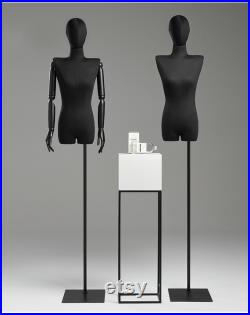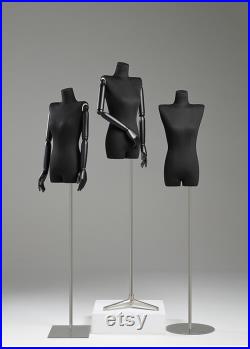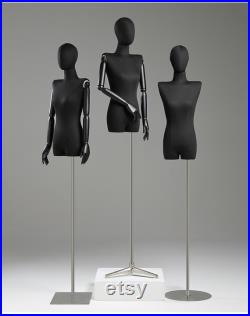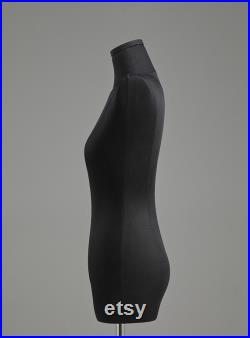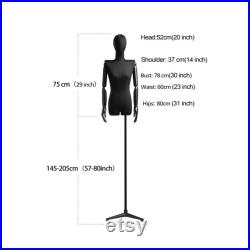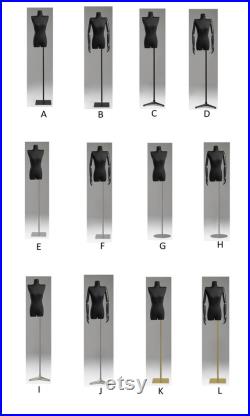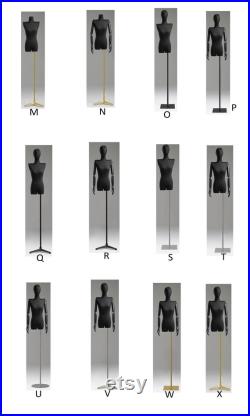 Black adjustable black female half body mannequin with wooden hand and metal base. Adjustable height: adjustable black stand satisfy various demands. Light weight and easy to move: it is convenient for you to move the mannequin and suitable for you to place anywhere you need it. Sturdy stand: the metal base is durable enough to serve longer time and strongly support the whole mannequin. Great for display: you can use it to display your products in a window, on a counter, on a tiered display shelf, or on the floor. Ideal for sweaters, t-shirts, jackets, dresses, blouses, tops and accessories.
The item you receive may be a little different from the one we show on the picture due to the natural texture. For wholesale orders will be glad to provide a discount. We will reply to you within 24 hours.