Adjustoform Tailormaid Ladies Charcoal Grey Adjustable Dressmakers Tailors Dummy Mannequin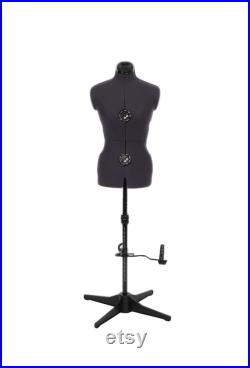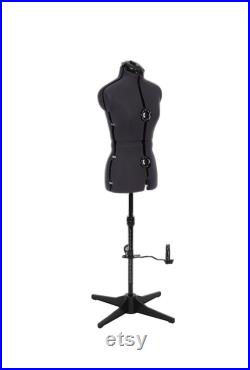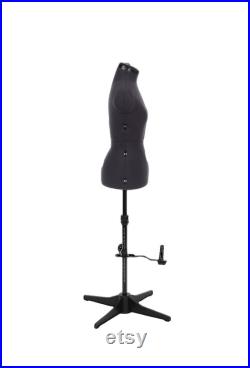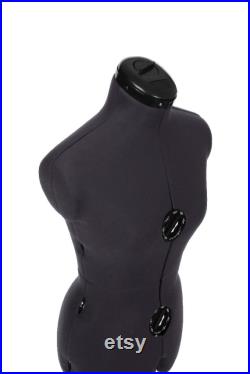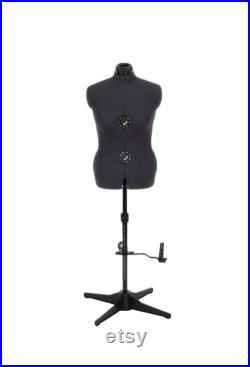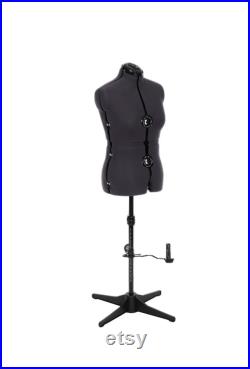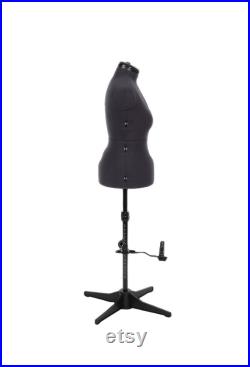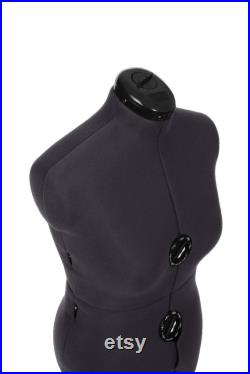 Deluxe dressmaker's / tailor's dummy. Choice between two sizes (exact measurements below). Sizes: small (size 10-18) or medium (16 to 22).
The tailormaid dress form is the perfect dress form for getting started. This entry-level dress form will help you shape clothes between dress sizes 8 to 16 (small) / 14 to 20 (medium). It is easy to use and gives you a range of features to make sure that your designs will be the perfect fit. The eight-part body and pin grip offers wide flexibility in your creations. There are 11 adjusters for easy adjustment to the bust, waist and hips.
You can also adjust the back length to get your perfect size, as well as the neck which features a handy pin cushion. The dress form also has a sturdy four-footed stand so that it will be easy to position in your craft space whilst offering excellent stability as you work. Easy to fold away and store. Bust: 84cm to 101cm / 33" to 40".
Waist: 66cm to 84cm / 26" to 33". Hips: 90cm to 106cm / 35" to 42". Back length: 38cm to 42cm / 15" to 16.5". Height (max): 180cm / 71.
Bust: 99cm to 116cm / 39" to 46". Waist: 81cm to 101cm / 32" to 40". Hips: 104cm to 119cm / 41" to 47". Please note that the uk dress sizes above are approximate measurements and should be checked against each measurement above. We also sell a wide range of sewing, knitting, haberdashery and craft items in our etsy shop.
(weekdays only - if ordered on a thursday after 2pm this will be delivered the following monday). Why not add us to your favourites list.