Adult Female Half Body Size 8 Professional Dress Form with Collapsible Shoulders and Arm SIZE8-ST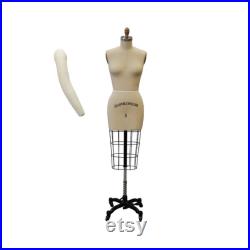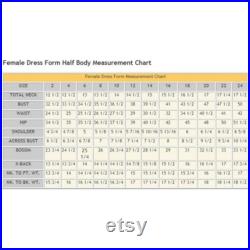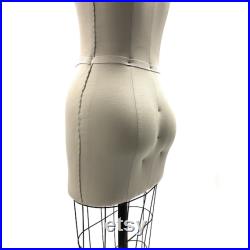 Adult female half body size 8 professional dress form with collapsible shoulders & arm #size8-st. Includes height adjustable/rolling cast iron horse shoe base with functional pedal. Collapsible shoulders for precise adjustments.
High quality fine linen pinnable surface. Includes one tailoring (right) arm attachment. Professional female half body adult tailor dress form mannequin made of high quality fine linen with collapsible shoulders. Height adjustable cast iron heavy duty base on wheels with wheel brakes.
This item is made of linen and fiberglass, paper mache.