Adult Male Egg Head Glossy White 3 4 Fiberglass Mannequin Torso with Base TMWEGS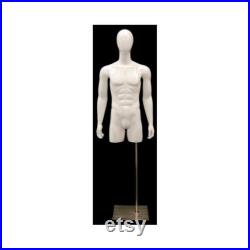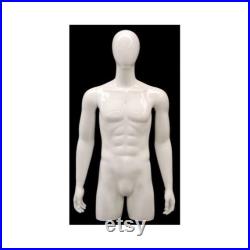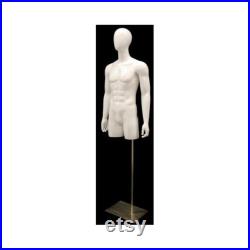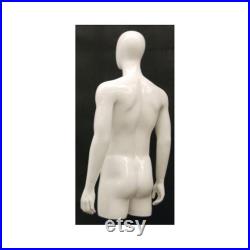 Adult male egg head glossy white 3/4 fiberglass mannequin torso with base #tmwegs. Perfect for displaying men's clothing and accessories.
Glossy white finish, fiberglass material. Includes an adjustable metal base. Detachable arms for easy dressing. Mannequin is removable from the base.
Total height: up to 6' 9. Box size: 49" x 20" x 12. Clothing, wigs, and accessories are not included.
This item is made of fiberglass.