Adult Male Glossy White Faceless Fiberglass Standing Mannequin with Base C29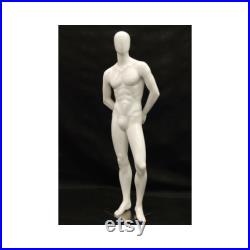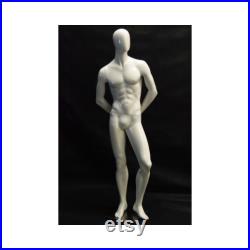 Adult male glossy white faceless fiberglass standing mannequin with base #c29. Detachable arms, wrists, leg, and torso for easy dressing. Use the calf support for footwear or the foot support if no footwear. Great for men's clothing and accessory displays.
Glossy white finish, high end fiberglass construction. This item is made of fiberglass.