Adult Male Matte Gray Seated Egg Head Fiberglass Mannequin with Flexible Wooden Arms and Fingers QS4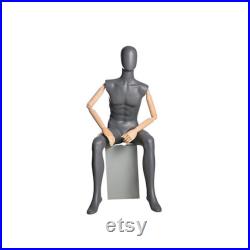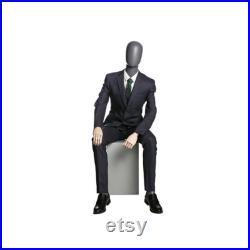 Adult male matte gray seated egg head fiberglass mannequin with flexible wooden arms and fingers #qs4. Displays men's clothing, footwear, and accessories. Includes base with foot and calf supports + sitting stool.
Detachable arms, legs, and torso for easy dressing. Flexible wooden arms and fingers. This item is made of fiberglass.