Adult Men's Fiberglass Torso Headless Mannequin with Thighs and Base TMwithS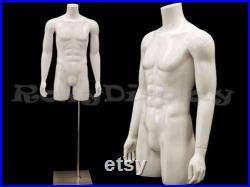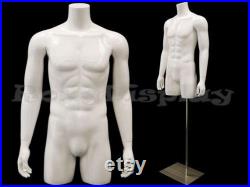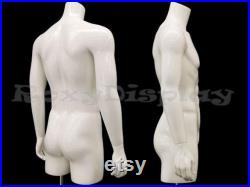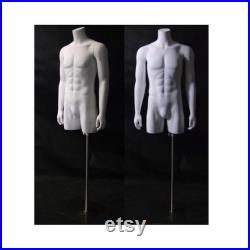 Adult men's fiberglass torso headless mannequin with thighs and base #tmw/s. Perfect for displaying men's clothing and accessories. Glossy white or matte white finish, fiberglass material.
Includes an adjustable metal base. Detachable arms for easy dressing. Mannequin is removable from the base. Total height: up to 6'.
Clothing, wigs, and accessories are not included. This item is made of fiberglass.