Adult Men's Glossy White Egg Head Fiberglass Standing Mannequin with Base GM53W1-S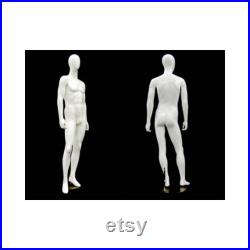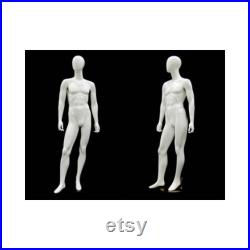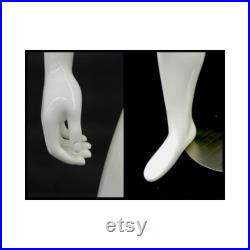 Adult men's glossy white egg head fiberglass standing mannequin with base #gm53w1--s. Detachable arms, wrists, legs, and torso for easy dressing.
Includes base with foot/calf supports that allow for footwear. Displays men's clothing, accessories, and footwear. This item is made of fiberglass.