Antique Acme Dress Form With Cage and Cast Iron Base Size A -PICKUP ONLY in Massachusetts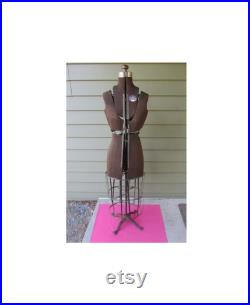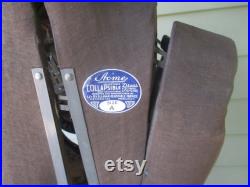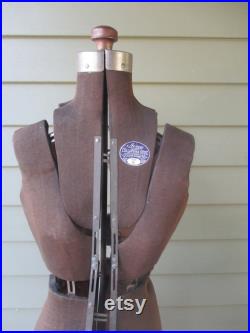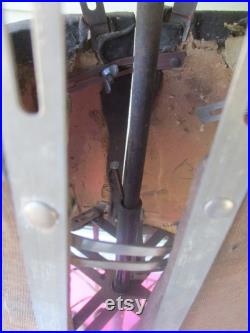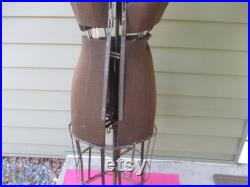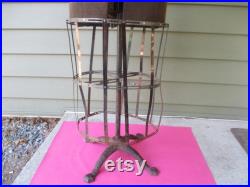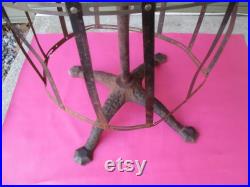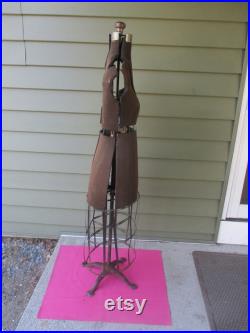 Here is an antique acme collapsible dress form with cage and cast iron base. 60 to top of knob on neck (does not have wheels). It has a great antique look and would make a great display just as it is. If you wanted to use it or refurbish it, there are some areas that could use work. I noticed it is missing some wing nuts in places, metal surfaces have varying degrees of tarnish and rust.
The outside covering fabric has some damage in places. I noticed a nail is being used as a kind of wedge in the pole (see photo) i did not try to unwedge it. The inside of the form seems to be lined in cardboard or a cardboard-like material which is showing wear/damage in places. I've taken lots of photos from all angles - be sure to check out enlarged photos for best detail.