antique adjustable dress form, mannequin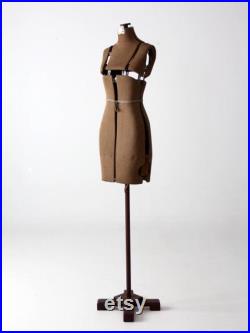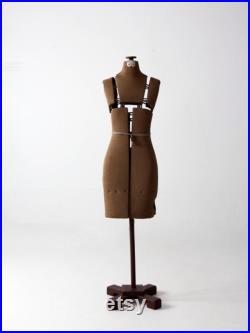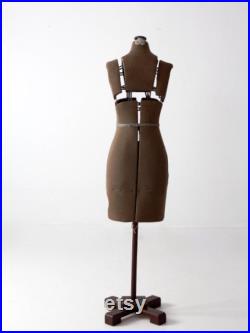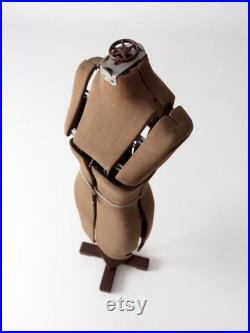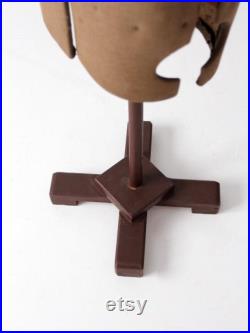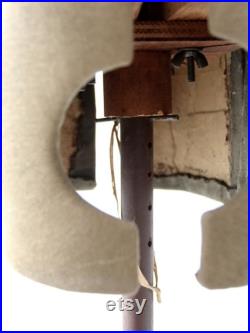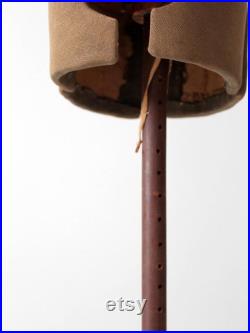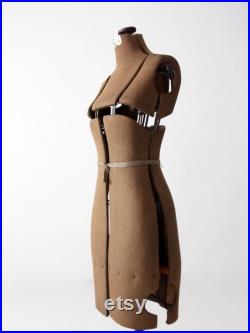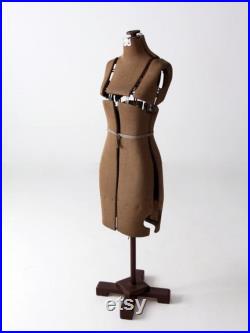 An antique adjustable dress form for the early 20th century. The women's form has a hard board body with an olive knit cloth cover. It stands on a wood base with adjustable pole.
A slender metal key adjusts the height of the mannequin. In good condition with wear consistent with age and use. Heights full stand: 54" to 68.5". 138.2 cm to 174 cm. Base: 12.5" x 12.5".
31.8 cm x 31.8 cm.