Antique Dress Form Mannequin Cast Iron Base 60 adjustable Copper Flash Japanned hardware vintage clothing store sewing room display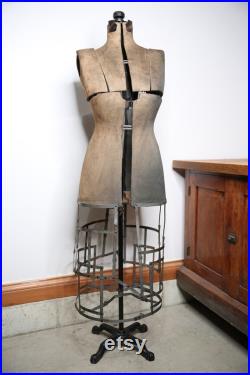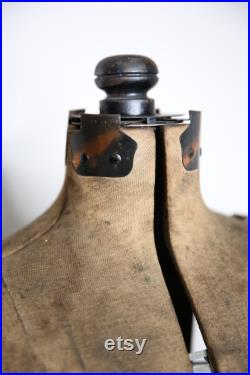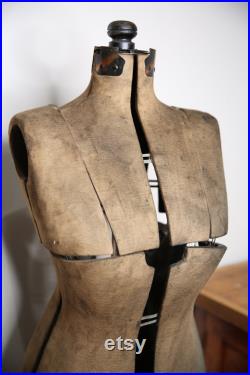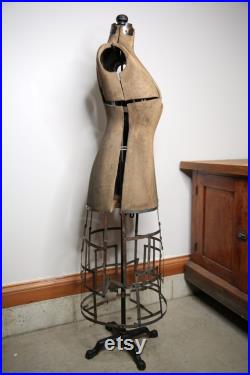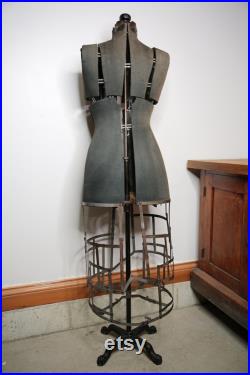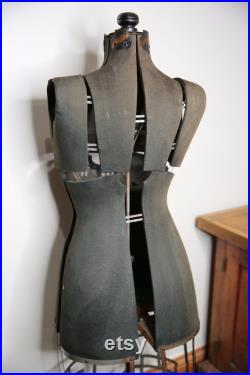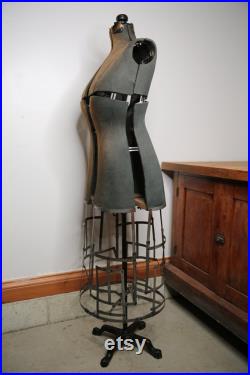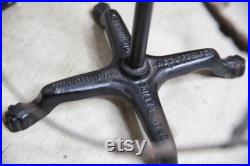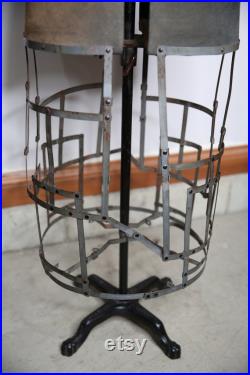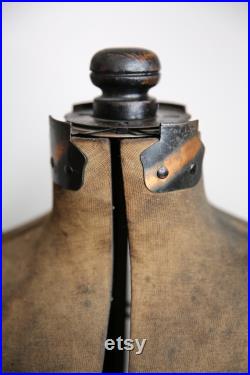 Original antique dress form with a heavy cast iron base that's marked grand rapids. Approx: 60 tall and can be adjusted up and down. Width and skirt can also be adjusted. Shows stains, marks, discoloration to material, some rust, dusty from age and storage.
Has some copper flash / japanned hardware as shown. Please ask if you have any questions thank you. This item is made of copper flash and japanned, copper flash hardware, hardware, cast iron, metal cage, dress, antique dress, vintage dress, vintage clothing rack, clothing rack, boutique, clothing boutique.