Antique French mannequin, 1900's dress form wasp waist, DISPLAY shabby deco red floral Indienne fabric covered tailor's dress maker's dummy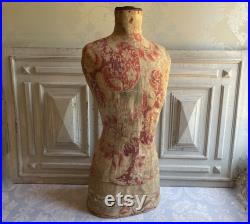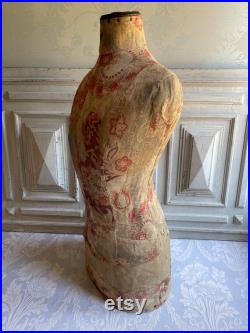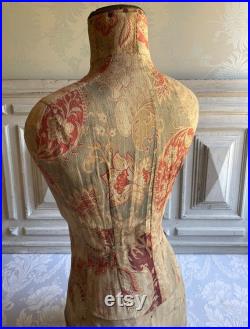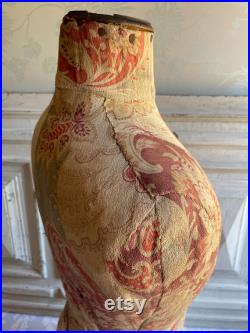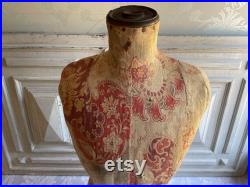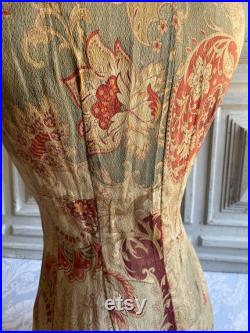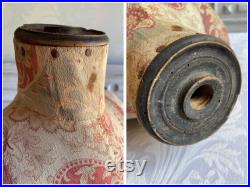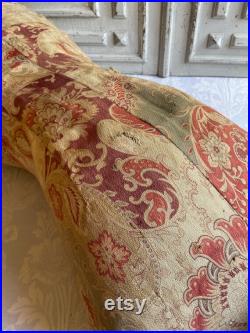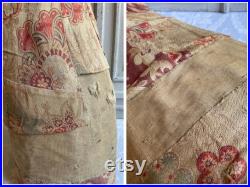 A truly unique antique french mannequin or dressmaker's form/bust. This was found locally in the attic sale of a large chateau (mauriac) here in the dordogne. It is the real deal, covered in various pieces of antique french indienne fabrics in varying floral styles.
Dating from the early 1900s this listing is for a unique display form that would be wonderful for any vintage interior projects, or could be used to display a favourite accessory. She clearly has seen a life, and shows wear and tear throughout, but has a beautiful quality due to the ancient fabrics used. She is patched and patchworked throughout, please examine the photos carefully. There are many small repairs and patches, a few rust spots and marks. The black wooden disc at the top has a few old worm holes but has been treated against further damage.
Her chest is slightly concave in one area, but as she it is unlikely that she would be used to make new clothes i doubt this would be an issue. It is absolutely divine, rarely do i find such unusual items, the colors changing in various lights, a time-worn confection of a bygone era. Perfectly usable for many decor projects. It would make a delightful display. Top diameter 3.5 (9cm). This item is made of wood, fabric and nails. The style is cottage chic and kitsch.