ANTIQUE Original vintage tailor doll Mannequin de Couture wasp waist Gr. S old linen torso wooden base Paris France 1900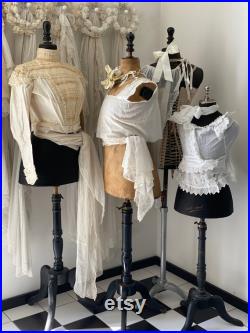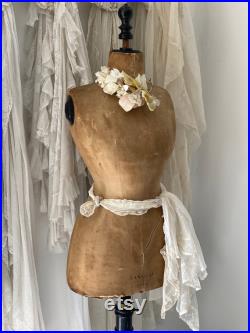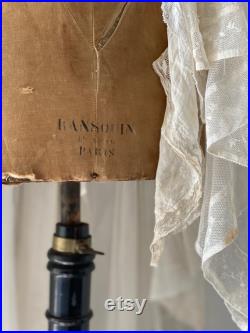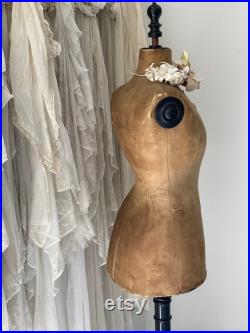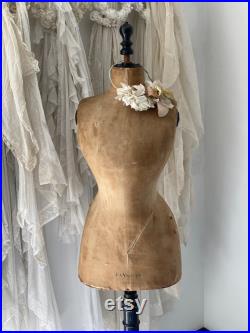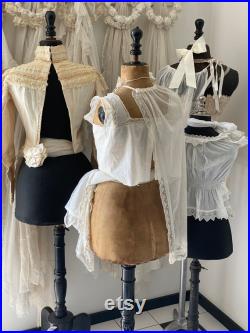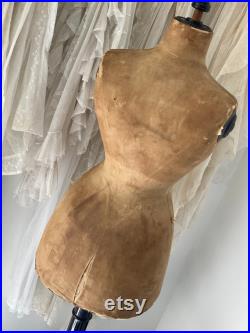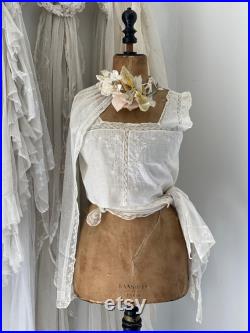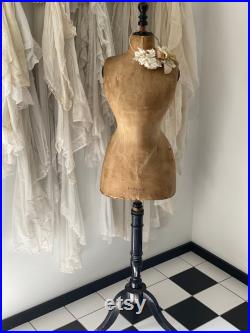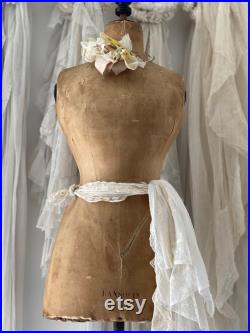 Beautiful, old and increasingly rare, antique find from the fashion city of paris. A wonderful old, shabby vintage ladies tailor doll / torso incl. Beautiful old wooden stand with pretty wasp waist from france for your vintage decoration. The beautiful old, antique tailor bust (beige linen torso with black wooden stand / base) comes from paris, france and has an old brand marking on the front of the torso with name (probably of a shop) and the note "paris", see detail photo. It is very similar in style and materials to a stockman tailor's doll.
The very old, linen-covered torso has a pretty medium wasp waist shape in a small size approx. S and comes with beautiful patina and conscious traces of time irregularities, small cracks, stains, open seams, wobbly stand, abrasions on fabric or wood, missing parts, defects etc. Please have a good look at the photos and the video. I also ask you to note that such old tailor busts are not comparable in proportions to today's dimensions.
Despite the existing traces of time, this pretty antique wasp waist fits well for the decoration in a vintage shabby home or for putting on antique clothes and accessories (for example, as the group of various antique tailor busts are shown in the first photos as examples). Despite the deliberate vintage patina and traces of use and time, the offered antique wasp taillien bust with stand is overall in good condition and well suited for decoration.
All other tailor dolls and mannequins de couture are not available (not for sale), as from my private collection. The antique french wasp waist bust - 1 piece - see detail photos / shown individually - is offered without any decoration and without clothing. To a and ch possible - and internationally. This item is made of holz and leinen, pappe.