Antique STOCKMAN table bust, corset bust, tailor bust, mannequin, France, tailor doll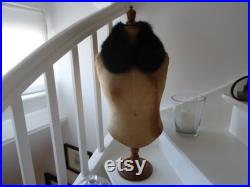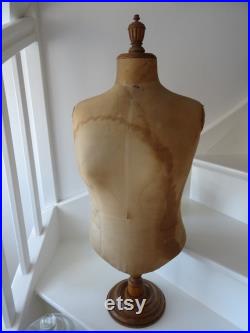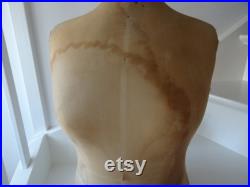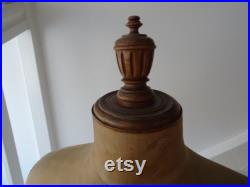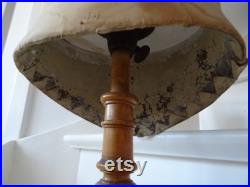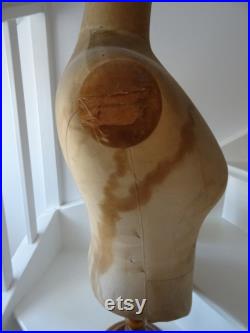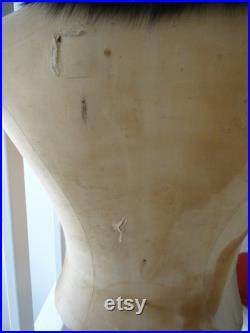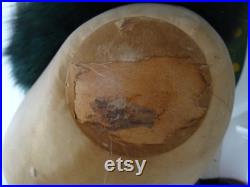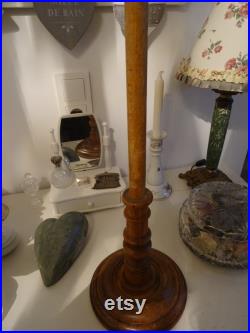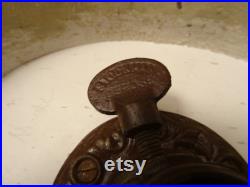 Wonderfully preserved antique tailor bust of stockman as a corset or table bust from france. These busts are very rare to find - especially in this state. The wooden ends at the top are intricately carved. The same wood can be found at the bottom as a short foot. The fabric has stains, the sleeve cutouts were (or are) covered with delicate silk fabric - but this is damaged.
On the back there are 2 cracks in the fabric. Embossed at the bottom is no. 82 cm, waist circumference: 72 cm, at the very bottom you can see stockman depose embossed on the attached wing screw stockman depose.
On the back is still something illegible - the decoration is not part of the offer.