Antique tailor doll romance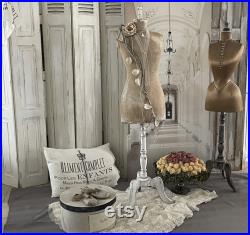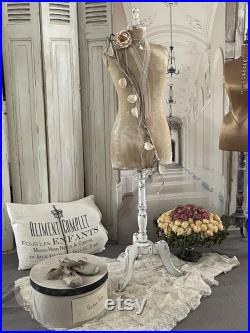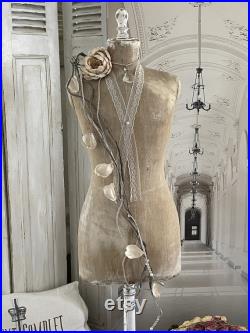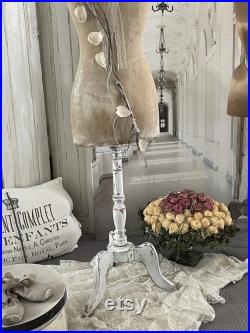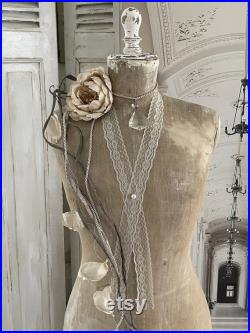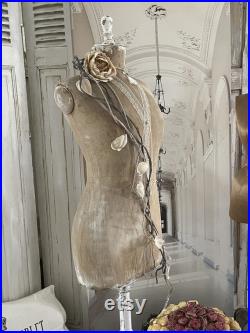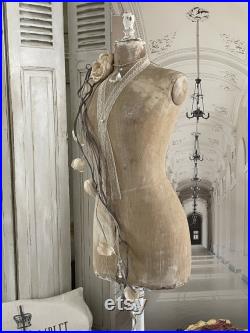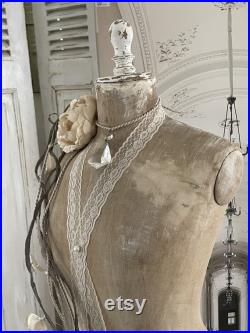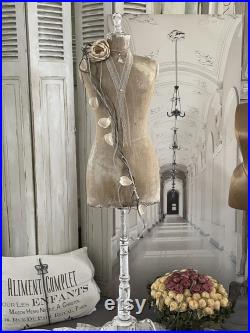 This antique tailor doll from france is a very magical original. The old linen cover has a beautiful patina and age-appropriate charming traces of use (see picture). It has been satin-finished in white, its appearance is very elegant and gentle.
The white shabby stand, the two cuffs and the neck end are original and it is height-adjustable. The beautiful expiring, blossom/crystal necklace gives the old lady her very special magic. A really great eye-catcher with many stories, nostalgia with charm and soul from bygone times.
An old dream part and a "must have" for every shabby home. Of course, the ancient lady also has her charming age-appropriate traces of use. But it is precisely these traces that make up a real shabby part and tell us their stories, from lived past decades.