Antique tattered black tailor mannequin Male tailor bust with wooden stand Dress Forms from a tailor shop Boudoir decoration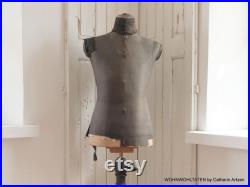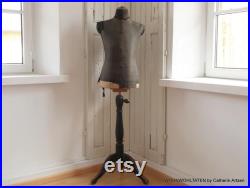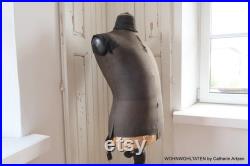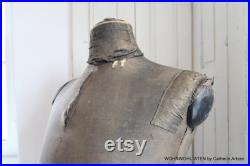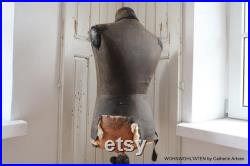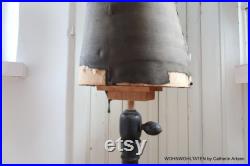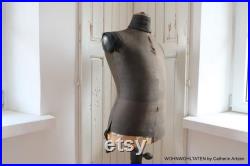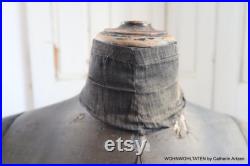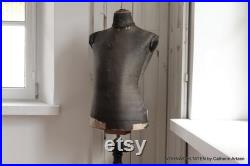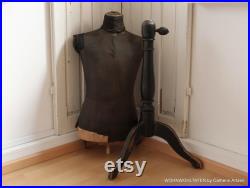 Antique male tailor mannequin with black fabric - on wide stand made of turned wood. There are extensive traces of intensive use on bust and wooden stand over many years. The black fabric is faded and worn in places. It shows blemishes and tears.
The height cannot be changed. Dimensions total height 61,1. The doll is separated from the stand for transport and can be easily put back together. I will be happy to answer any further questions. Please note: worldwide delays because of the corona-crisis.