Antique Vintage Hindsgaul Boy Mannequin Bust Torso with Arms and Hands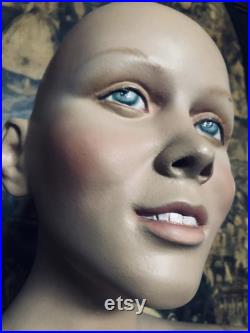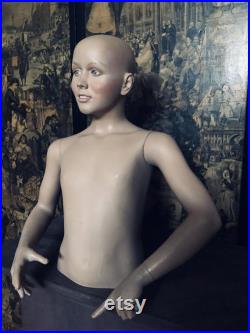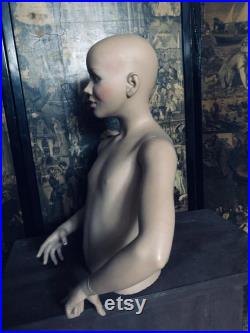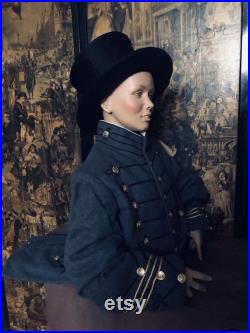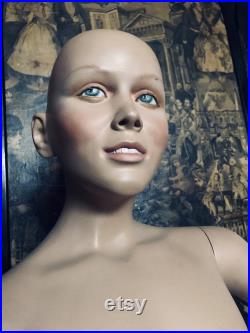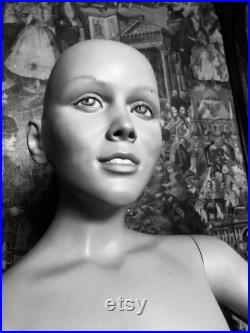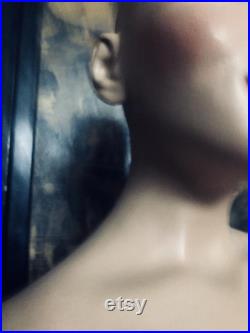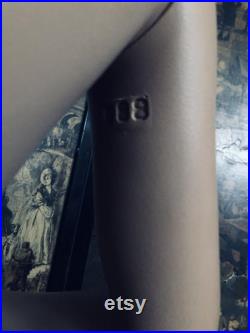 This is a stunning and beautiful all original boy mannequin bust/torso complete with arms and original hands. In great condition for his old age.
With the following defects: one eyelash missing and the other is half missing. There are a few other minor defects due to age but no scratches or scuffs that i can see. There is a double bullet style hole in bottom where originally had legs but still make a stunning counter top mannequin/display for any home/business etc the detail in the face is quite splendid indeed also this would make a great gift for someone special. 14.5 inches deep fingertip to shoulder.
This item is made of germany and german, vintage, antique, siegal, rootstein.