Authentic French Antique Dress Form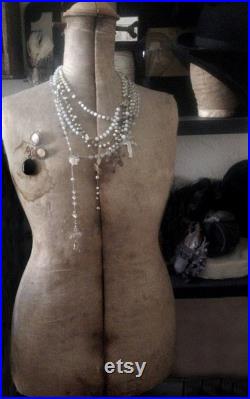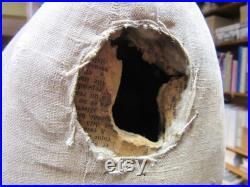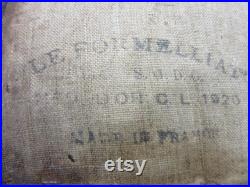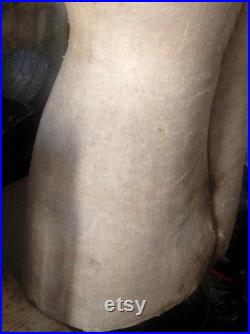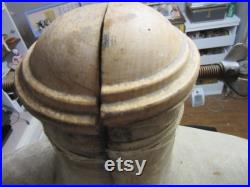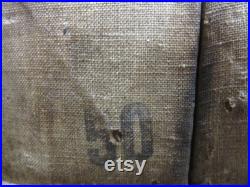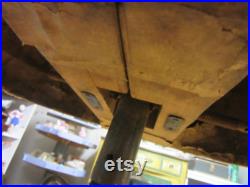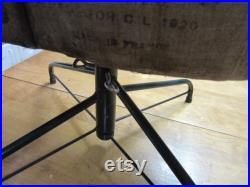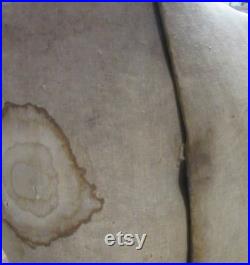 I loved her so much. She staged my jewelry, wore plenty of french relics, and kept me company on days when i was creating in my atelier.
She would be beautiful in a boutique or trade show display, use for business photography and sculptural piece or for sewing projects. It is important you know that she does not stand on her own. You either have to use a stand with a 1" opening like the one i have pictured (see last pic) or drill a 1" hole in a table for her to sit on. If you look at pics 3 and 4 you will see that the form itself was started with old french book pages and then covered in glorious old linen. She features 2 adjusting points for expansion.
The first point is just below the wooden top cap and the second is underneath the open base. Both pieces are in working order. The mannequin opens down the center and features the original wooden dowel in the interior. Markings are on front lower edge are legible and do indicate the year it was made, 1920 and the words "made in france" she measures about 35" t x 16.25" at it's widest part. I have her packed and ready to send.
This item is made of cardboard and linen, metal, wood.