Child Fiberglass and Linen Covered Removable Egg Head Flexible Arm Mannequin KFLX01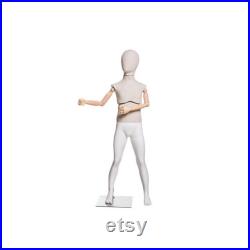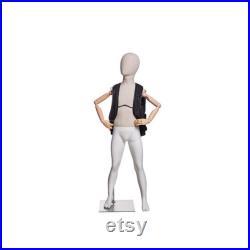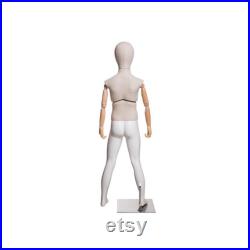 Child fiberglass and linen covered removable egg head flexible arm mannequin #kflx01. Detachable arms, legs, waist, and legs for easy dressing. Included base with foot and calf supports for footwear.
High quality fiberglass material with off-white linen covered upper body. Great for displaying child clothing and accessories.
This item is made of fiberglass and linen.