Child Full Body with Base Mannequin Realistic Display Head Turn Form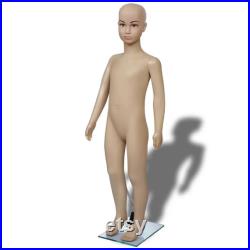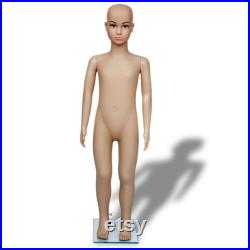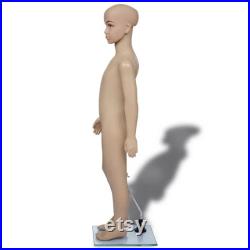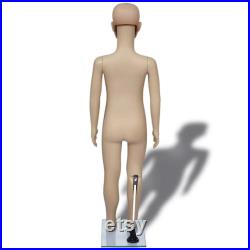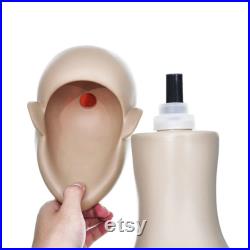 This child mannequin can be used to display clothes, wigs, ornaments or shoes in shop windows. The mannequin consists of 4 assembled parts: head, torso with legs, left arm, and right arm. The head and the arms are removable and can be rotated by 360, and the face can be moved up and down by 60.
The whole child body is made of eco-friendly pe. This material is not only environmental friendly but also more durable for use compared to the others like fiberglass. The mannequin is comes complete with a glass base.
It is also supported by an aluminum stand at the back to provide more stability. Material: eco-friendly pe (body), armoured glass (base), and aluminum (stand). Body height: 43.3 inch.