Children's Full Body Sewing Dress Forms with Right Arm Personalized Dress Form Option Monogram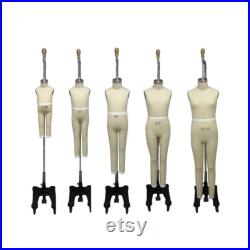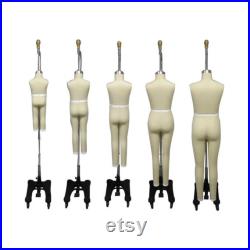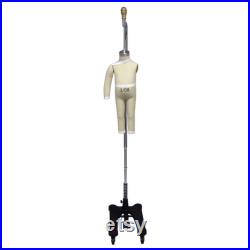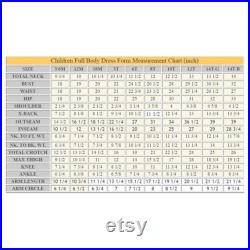 Children's full body sewing dress forms with right arm - personalized dress form option monogram. Perfect gift for your mother, wife, yourself, or that person who loves to sew monogram adds a timeless, elegant touch to the gift. Professional children full body dress form covered in 100% fine linen.
This mannequin dress form comes with a 4-wheel rolling sturdy base and is adjustable in height. The form is pinnable and easy to work with. The dress form is great for draping and for contemporary clothing design because of the realistic body shape and updated specifications. Adjustable up & down, with horseshoe base and hanging pole. Pinnable surface covered by fine linen, and multi-layer padding underneath.
Available size: 3/6m, 12m, 18m, 3t, 6t, 8t, 10t, 12t. This item is made of linen.