Clear female mannequin, adult clear mannequin,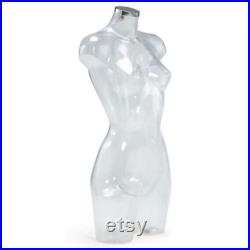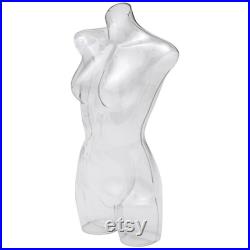 Clear/transparent female mannequin body torso. Perfect for displaying your clothing and accessories. Self standing on a flat surface. This item is new, it comes with a cloth cover bag to keep in when not in use.
This item is made of linen and clear plastic.