Contemporary Pixie Cut Mannequin Head Millinery Hat Stand Artist Painted Custom Milliner's Mannequin Shop Photo Prop Green Hair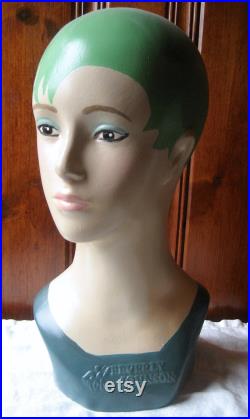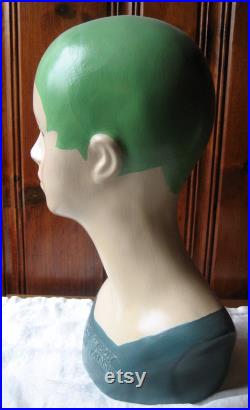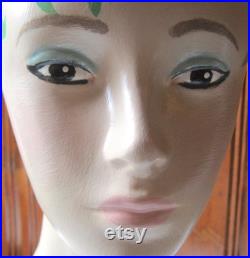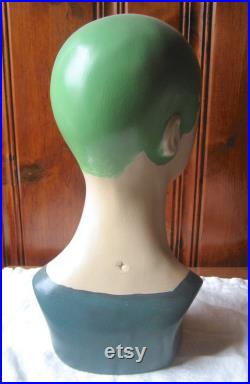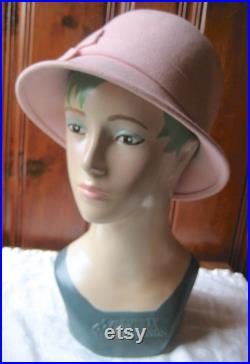 Female mannequin head with short green hair. This modern take on a mannequin bust has lovely, realistic features. She has light blue eye shadow and subtle eyeliner, and her green hair is cut in a short pixie style. She has realistic ears which are not pierced, and a deep blue painted shirt.
This mannequin head was completely hand painted from a white base by me. After painting, the entire mannequin was sealed with a hard, clear layer that protects the mannequin from dirt, oil, and humidity. This mannequin has a life-sized head, ideal for displaying or storing hats and wigs. Height: 16 inches / 40.6 cm. Head circumference: 22 inches / 55.9 cm.
The hat is used in photos for illustrative purpose only and is neither included nor for sale unless listed separately. This item is made of plastic composite and acrylic paint, water based sealant.