Cosplay Dress Form Leather Mannequin Tree Gothic Mannequin Tree Cosplay Centerpiece Vintage Mannequin Exotic Leather Girl Art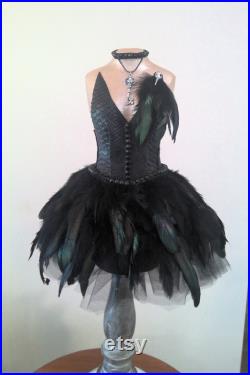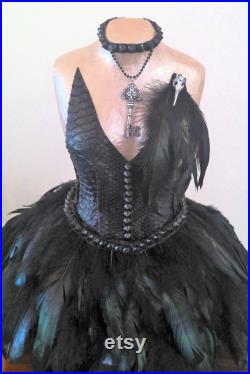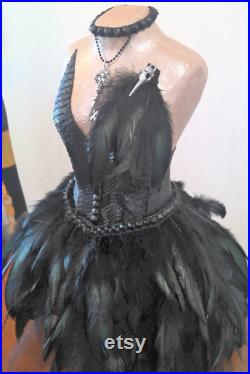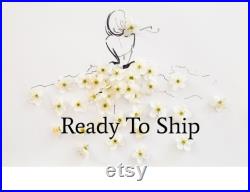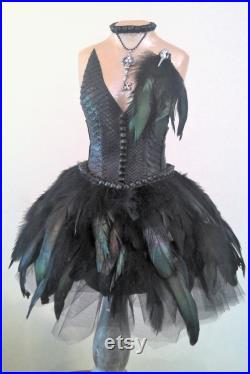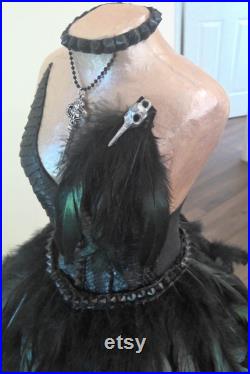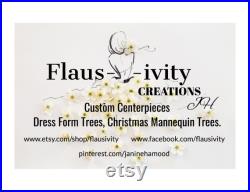 Cosplay dress form, leather mannequin tree has a vintage gothic presence. This wonderful unique tabletop mannequin dress form is finished with exotic leathers and a ruffled feather skirt.
So much detail has gone into this mannequin to create the centerpiece simple chic and edgy. A stunning addition for your home décor, business or gift.
Cosplay girl dress form torso has hues of black and silver. Cosplay dress form mannequin centerpiece dimensions include height: 21 and maximum width: 22. Can stand on a candle holder to give the mannequin tree dress form additional height or on your tabletop. Photographed with candle holder is not included. Variations can be made up in different colors.
Just message me and will be delighted to cater for your requests. All works are sealed to maintain color. My inspiration comes from my love and joy creating these beautiful mannequins, dress forms into really beautiful centerpieces, for your home. Always available to answer your questions. Handmade dress form centerpieces and mannequins truly make a statement for that special occasion, decorative display for your home décor. If you would like to learn more about me & my journey, please visit my about page. Custom creations will take to 2-3 weeks for completion. I will do my very best to recreate the dress form listed in the photo. There could be a possibility that the materials will be substituted but will be replaced with similar colors, textures, due to their availability but will do my very best to source and use the same materials.
Bring my work into your home or business, from south florida, . This item is made of leather jacket and leather bodice, cosplay.