Cream Female Body Form Sizes 2 4, 6 8, 10 12, 14 16, 18 20 with Base Personalize Option Monogram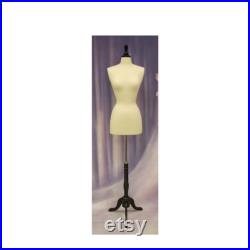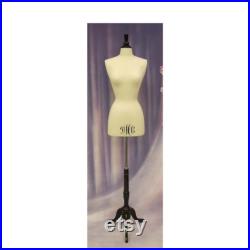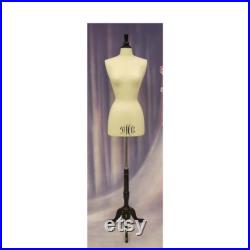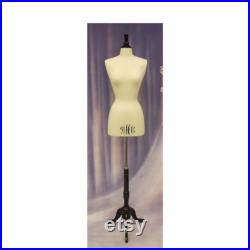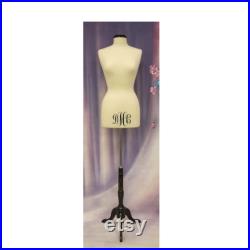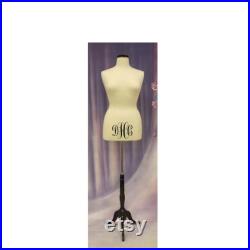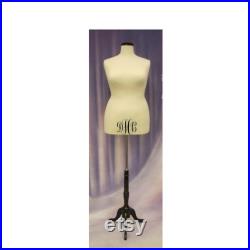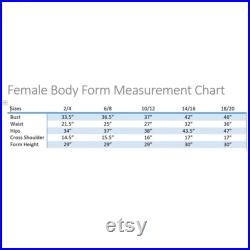 Female body form with base sizes 2/4, 6/8, 10/12, 14/16 - personalized. Perfect gift for your mother, wife, yourself or that person who is an upcoming designer monogram adds a timeless, elegant touch to the gift. Attractive body foam form covered in durable jersey knit material.
Form comes complete with adjustable base and neck block, overall height adjustable up to 72. The form is movable from the base. Available sizes: 2/4, 6/8, 10/12, 14/16, 18/20.
(the last name is usually the middle letter in a 3 letter monogram). Make sure to indicate which letter is the last name initial.
This item is made of foam and jersey knitt.