Curious French tailor's dummy, mannequin, bodice model, unique, never seen, early 20th century, complicated remodeled mid century, antique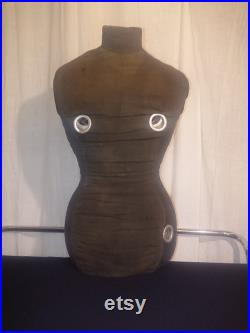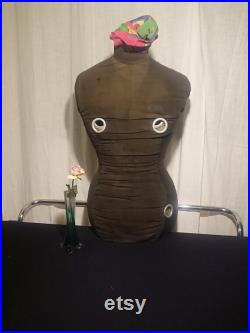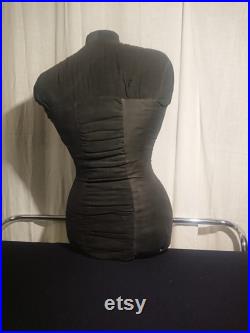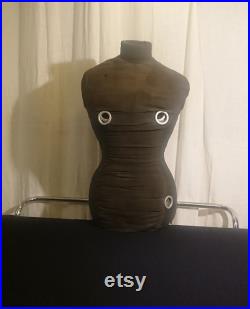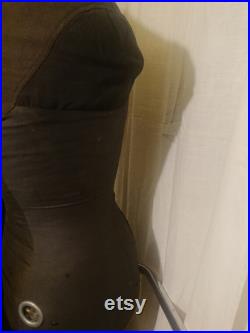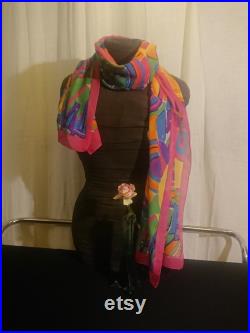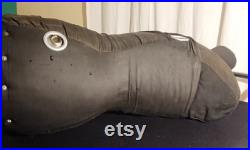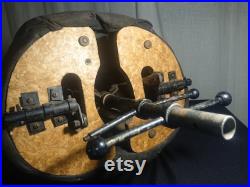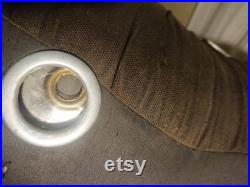 Never-before-seen tailor's dummy from france. The interior and shape of this doll were made in the early 20th century.
The basic body consists of heavy cardboard. A complicated mechanism is constructed inside so that the doll can probably serve as a scale for different sizes and figures. Exactly how it happened cannot be determined right away.
A measuring tape is also integrated on the inside of the hip, which probably reacts to the rotations of the frame. The measuring tape was subsequently protected with a plastic film.
A metal ring was hung around it so that you can see the dimension. Two metal rings are sewn in, as is the case at the top of the bust. Behind are holes revealing thin metal tubes with threads. Dummies, were probably screwed in according to the size of the breasts.
These parts were no longer available, so you can let your imagination run wild and imagine what these parts looked like and what formats there were. Wood, screws and metal are younger, so as expected, it was heavily renovated in the middle of the century. A perfect technique for haute couture, for the very best tailoring by top class french tailors. All in all a really shrill part. A sight that takes your breath away.
But you can also hide the "worst" parts, then the doll looks very discreet. A stand was not included. Since the doll is also relatively heavy, about 9 kilograms. So i assume that it was also more likely toplaced on a tailor's table. Height 59 cm 27 1/2 inches, with frame 70 cm 8 inches. Bottom width 36 cm 14.5 inch. Shoulder width 44 cm 17 1/4 inch. Waist 64 cm, 30 inches.
This item is made of pappe and stoff, metall.