Custom Dress Form. Intro Price Only 6 Avail. Durable 3D-Printed Shell From Body Scan, Includes Sewing Pattern for DIY Pinable Cloth Cover.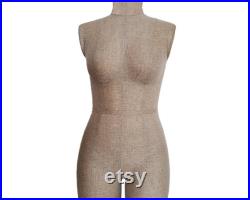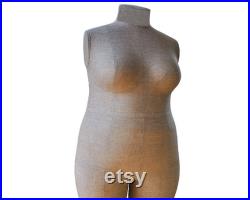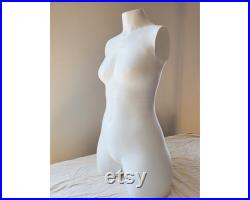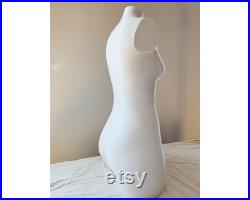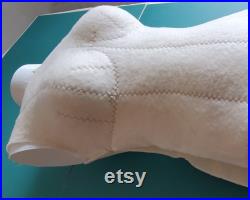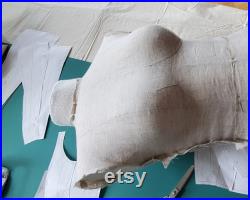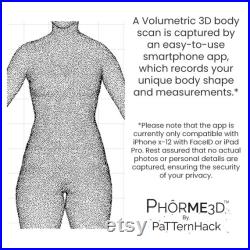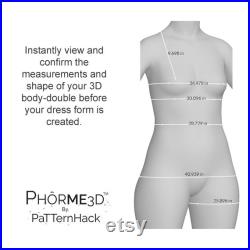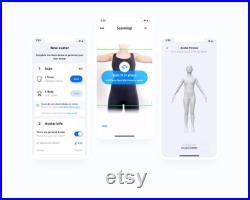 We're excited to introduce phorme3d by patternhack here on etsy and hope you'll be one of our first six customers to enjoy 50% off our regular price. Thank you for taking a look. At patternhack, we've always been at the forefront of using 3d technology to revolutionize sewing patterns, rendering virtual garments for precise fit visualization. With our expertise in creating custom digital body avatars, the evolution to crafting physical dress forms with phorme3d was a natural progression. What this listing includes- - - - - - - -.
A 3d-printed dress form from neck to upper thigh, capturing your unique body contours. This includes the crotch and separated legs, enabling you to even fit pants with precision. Your form arrives in 2 to 4 sections, designed for effortless assembly using engineered pegs and holes. We include a custom pattern, allowing you to diy your own pinable cover and padding, tailored to your preferences. We model the form based on your unique size and shape captured via an iphone app or, if you prefer, your provided measurements.
Highlights- - - - - - - -. Experience unparalleled accuracy in tailoring with a form that captures every nuance of your shape.
As a custom-crafted item, it will take 2 to 4 weeks to produce your form. Upon ordering, we'll inform you about your order's position in the production queue and keep you updated with its progress. You will have the opportunity to preview your form in 3d 360-degree view before make it. Your form comes uncovered, allowing for personal customization and savings.
Designed with a mounting hole, suitable for up to a 7/8 pole, so you can add your preferred stand. Questions we're here to help simply message us here via etsy. This item is made of pla biodgradable filament cornstarch based.