Custom Full Size Male Standing Pop Art Tattooed Mannequin Art Sculpture With Gold Face and Marilyn Monroe Tattoo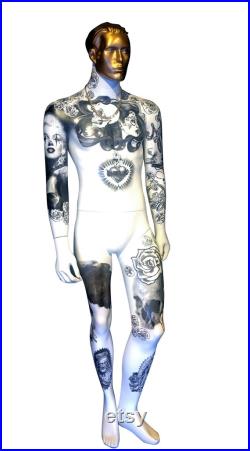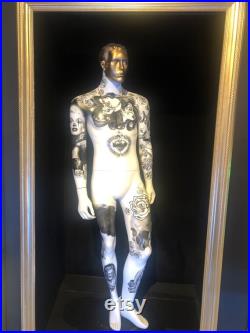 Custom full-size male standing pop art tattooed mannequin art sculpture with gold face and marilyn monroe tattoo. Spray painted by hand this unique art piece is ideal for your home, retail, or hospitality environment. This art piece was exhibited at tattoo exhibition in las vegas.
This item is made of high grade mannequin and realistic female mannequin, mannequin for clothes show, mannequin body, adjustable model, fashion female, boutique window display, tools dress form painted mannequin.