Custom Lifesize Male Torso Mannequin Statue Swarovski Crystals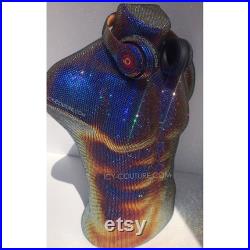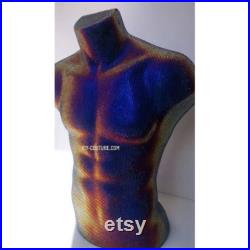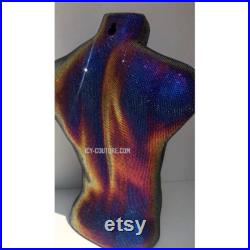 Icy couture male torso, crystallized with swarovski crystals, is a breathtaking piece of art that belongs either in a glamorous high-end boutique as an attention grabber, or in fancy mansion as an eye candy and a conversion piece. This handsome life-size male torso statue is an absolute stunner and looks even better in person it's an investment that will keep on giving in different ways. Most gorgeous special effects swarovski color, makes every curve of the body to stand out, hypnotizing and giving an illusion of movement.
Since it's a one-of-a-kind custom piece, please allow us some time for production. Can be done on female body or on any other object. This item is made of swarovski crystals.