Custom Mini Dress Form 3D-Printed in Your Size and Shape Using Smartphone Body-Scan App or Measurements, 1 3rd Scale Free US Shipping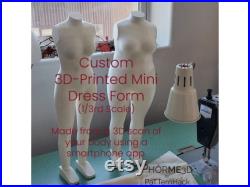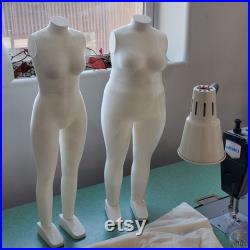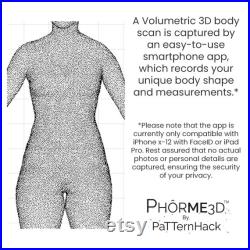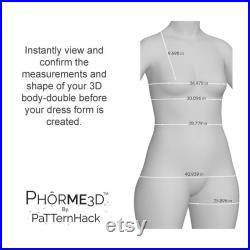 Exclusive launch offer: 50% off for a limited time. Secure one of just 15 slots available at this special price. Transform your smartphone into your personal fashion assistant with our cutting-edge scanning app. In just moments, capture a 3d body scan of yourself, and we will artfully craft it into a custom 1/3-scale 3d-printed dress form that mirrors your unique size and shape. This charming "mini" dress form is precisely 33% the scale of your real body a perfect companion for.
Testing patterns with mini-mockups for flawless fits. Honing your draping techniques, whether you're an aspiring designer or seasoned professional. Compact and portable design: fashion excellence, now on the go. Crafted from pla filament, our dress forms are a nod to nature. This non-toxic "bioplastic" is derived from renewable resources like corn starch and sugar cane, allowing you to create responsibly.
Your mini-form is more than a mannequinit's your double, complete with upper torso and legs. Choose between included attachments for feet', allowing your form to stand proudly, or opt for a hook or loop to display it hanging. After placing your order, we will swiftly reach out with step-by-step instructions for using our user-friendly iphone app. Capture your shape and size without compromising your privacyno real photos or stored likenesses here. Delight in a 360-degree view of your avatar "body double" and a detailed report of measurements.
Your approval kickstarts the 3d-printing magic. Don't have an iphone with face id worry notwe can expertly craft your 1/3-scale dress form using your manual body measurements. If you are interested in our full-size body forms, this mini-scale version is a great way to first see what your form will look like. As a bonus you will receive a discount off of the full-size version, equal to what you paid for this 1/3rd version - practically making it free.