DANCE dress form for sewing child dance suits Soft pinnable child dress form adjustable metal sturdy rolling stand rotation stabilizer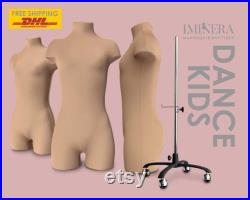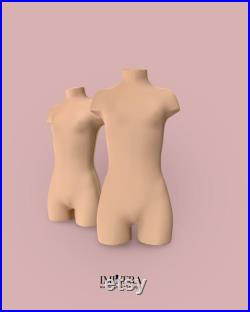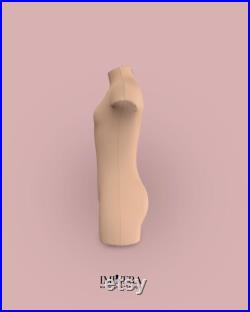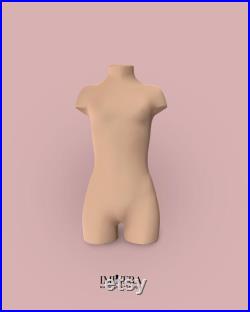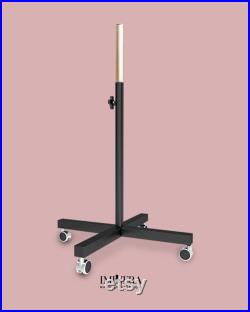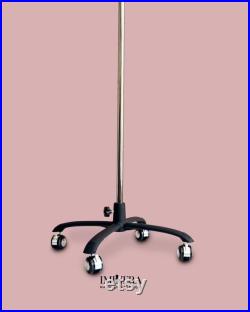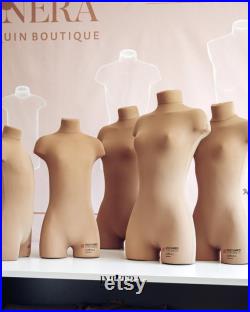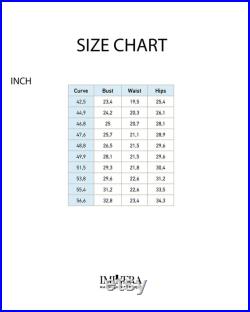 Set includes: dance kids torso + iron base with wheels + rotation stabilizer. Do you sew for children. Then you just need a child tailor's dress form. It can be used for trying on, laying a pattern and even ironing on it.
Narrow-purposed (for tailoring gymnastic suits, gymnatstic leotards and dancing suits). The proportions of child figure are very different from that of an adult. The younger the child, the rounder the shape and the larger the torso is.
Besides, figure transforms significantly if the child goes in for sports, dancing or gymnastics. In connection with this, iminera has created special line of children dress forms. Sport and dance figures of different ages are repeated in detail. Fitted torsos with a flat belly, a tapered waistline and a high bust line. Mannequin with legs and extended gusset.
The dance kids line has been created in collaboration with industry leaders in dance and gymnastics costumes. The only soft sewing dummies on the market that take into account the real parameters of children's sports figures.
The beige cover color looks similar to the real child body. From 12 month up to 14 years. Price - 540 usd (dance kids torso + iron base with wheels + rotation stabilizer). Fn: colors may differ slightly from actual colors depending on screen settings.
This item is made of soft polyurethane foam and metal, jersey.