Decorated Tabletop Dress Form, Vintage Inspired Mannequin Dress Form, Half Size Dress Form, Shabby Chic Dress Form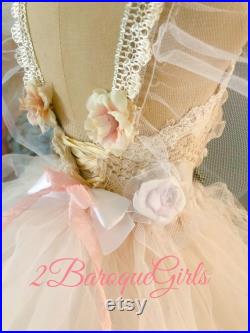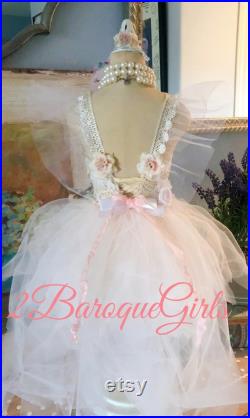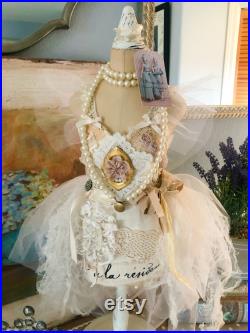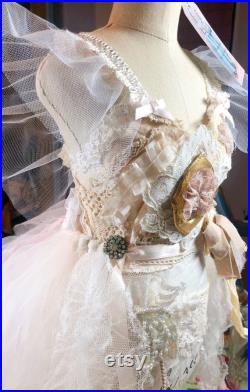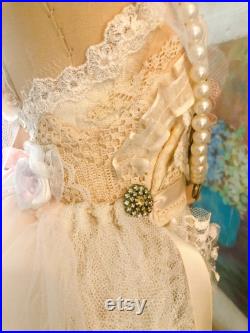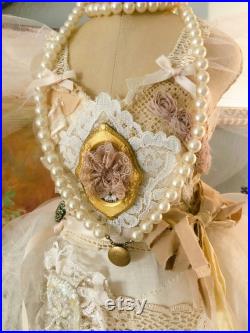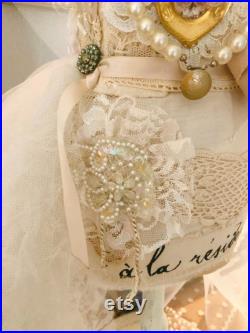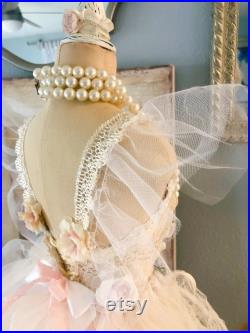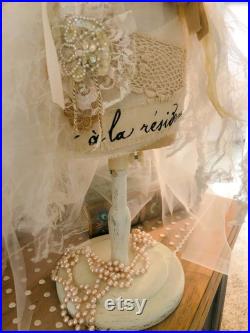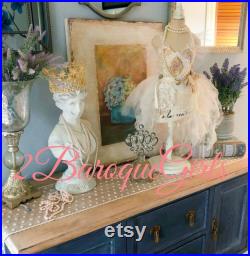 Embellished half size vintage inspired dress form. Miniature adult female half body professional dress form mannequin with sturdy wood base. One of a kind vintage lace decorated tabletop dress form. This vintage inspired shabby rustic girl is adorned with vintage lace, silk flowers, blush tulle, rhinestones, faux pearls, sari ribbon and netting. Her tulle skirt hangs longer in the back and she wears a lace up corset.
She has an ivory bodice and wears a bustier that has been embellished with vintage lace, appliqués and tea stained muslin. Her torso is cotton covered fiberglass and her base and finial are wood. Photos really don't do her justice. She is a decorative piece perfect for your necklace displays or counter display.
She stands 27 inches tall with her pedestal and can be extended to a maximum of 32 inches. None of our dress forms will be completely replicated due to the vintage trims, netting and appliques we use.
This item is made of wood and canvas muslin, rhinestones, faux pearls, tulle, netting, organza, acrylic paint, chalk paint, ribbon, vintage lace.