Decoupage female mannequin head hats, jewellery wig display Chinese exotic birds tree William Turner V and A museum swan neck, poly, styrofoam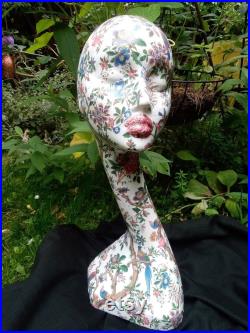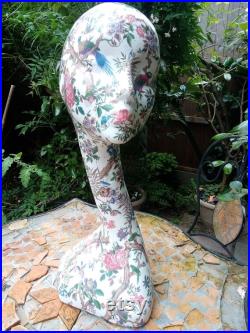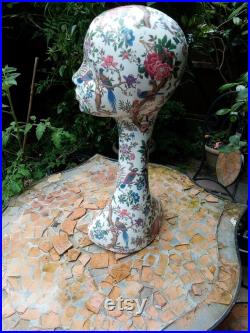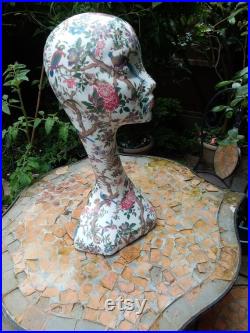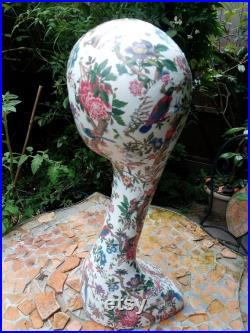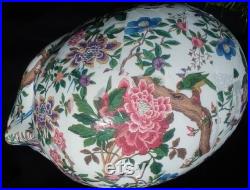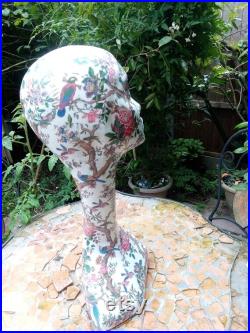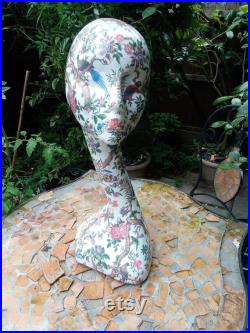 Beautiful swan neck mannequin head made from polystyrene base. Fully covered in william turner chinese tree v & a museum paper using decoupage. Chinese style design of peonies, other flowers and exotic birds. Several layers of glue seal the design. Being made of polystyrene makes this super portable.
Height: app 53cm / 20.8. Head circumference: app 53cm / 20.8. Do not wash or immerse in water.
This item is made of polystyrene head and pva glue, v and a chinese tree paper.