Dress form for sewing Iminera Diana, soft compressible mannequin, pinnable torso, dressmaker's dummy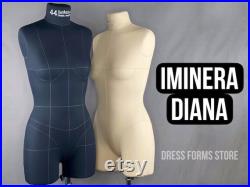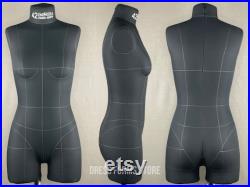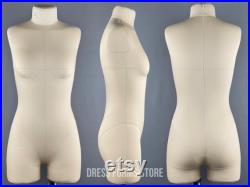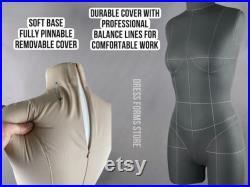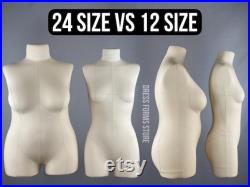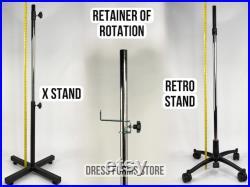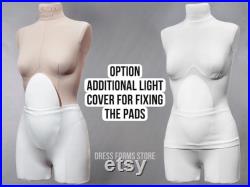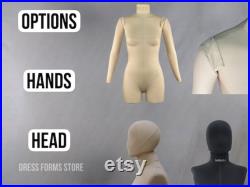 Looking for the ultimate dress form for your sewing and designing needs look no further than the iminera diana compressible pinnable dress form this incredible product boasts extremely anatomic shapes, allowing your clothing to fit your figure perfectly. And, with proportions made according to modern human body shapes, you can rest assured that your designs will look amazing on any body type. Crafted from soft polymer material, our dress form features compressible shoulders, making it easy to put on fitted garments with ease. 100% pinnability - pins can go inside for their whole length.
Plus, with legs, you can create your dream designs without any limitations. The cover is made from 100% cotton, ensuring that your dress form is both durable and low maintenance. And, with seams on the cover that double as reference construction lines, you'll have all the information you need to create the perfect garment every time. Best of all, our dress form is heat and water resistant, so you can iron and steam right on it with ease.
So why wait upgrade your sewing game with the iminera diana today and start designing like a pro. This item is made of polyurethane and cotton.