Dress form Iminera Kids professional mannequin torso tailor dummy child dress form baby mannequin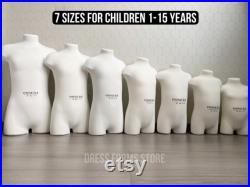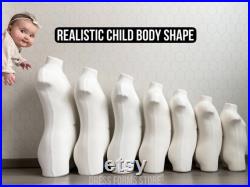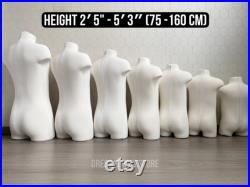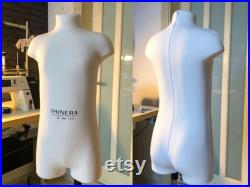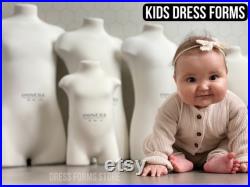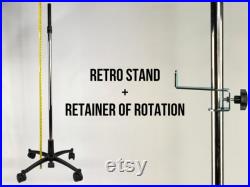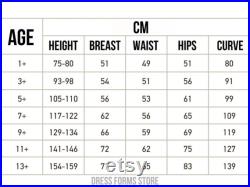 Kids iminera professional dress form. The shape of the dress form follows the features of the child's body. The beginning of the arms helps to build the sleeves, while the elastic material allows you to put on and take off even the narrowest garments without any extra effort. Material - polyurethane foam, needles can be pinned at any angle and to any depth. Steam ironing is possible right on the dress form.
Stand and retainer of rotation in set. Retro stand is a reliable metal stand on wheels. Base size 20.47 x 20.47 inches (42 x 42 cm).
Height 43.31 inch (110 cm). The diameter of the tube that is inserted into the mannequin is 2.5 cm (0.98 inch).
This item is made of polyurethane and jersey.