Dress Form Mannequin, Decorated Dress Form, Tabletop Dress Form, Dress Form Tree, Dress Form Display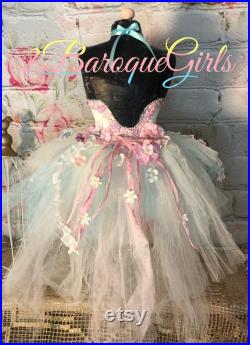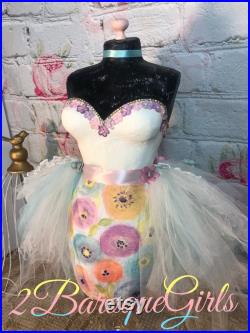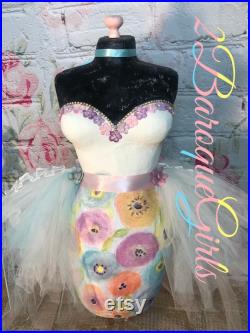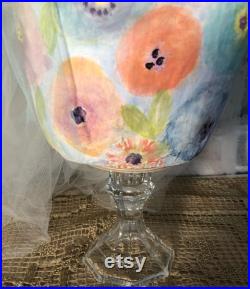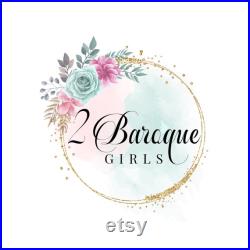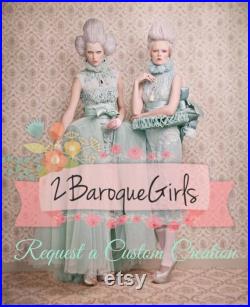 Dress form is made of an acrylic painted, paper mache form with new and vintage tulle and lace. She is also embellished with fabric flowers and decorative rhinestones. She is both a decorative piece or functional jewelry display perfect for your dressing table or boudoir. This vintage chic girl has a painted black bodice and is adored with pink, lavender, blue and white colored fabric flowers and tulle.
She is adorned with rhinestones that outline her bodice and sits atop a glass pedestal and is topped with a wooden knob where your necklaces can be placed. 22 inches tall (with included glass base) or 18 inches without the base. Can be used with or without the pedestal stand.
The glass stand will be enclosed with your dress form. This item is made of paper mache and acrylic paint, fabric flowers, rhinestones, ribbon, tulle, lace, paper flowers, wooden knob.