Dress Form Mannequin Torso Mannequin Office Decor Mannequin Tabletop Dress Form Centerpiece Half Scale Dress Form Library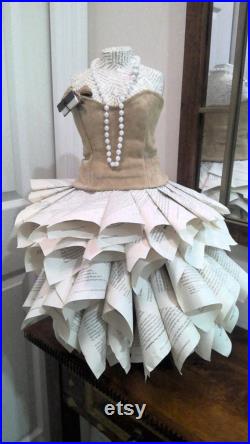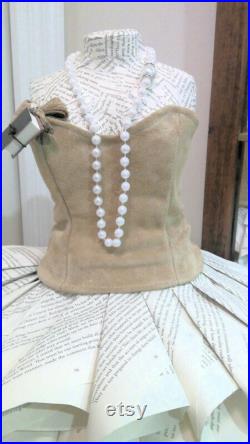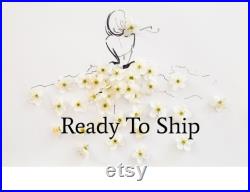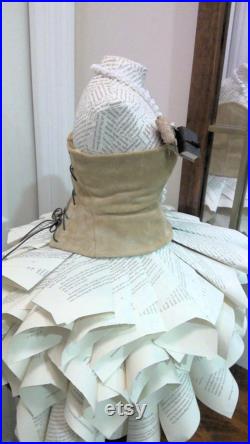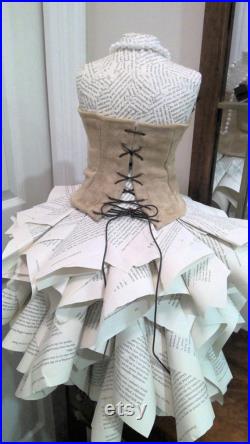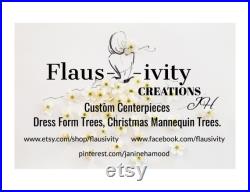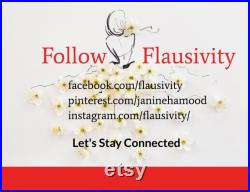 Dress form named tilly, the teacher fairy, for her love of books. Dress form, tilly is literally filled with pages resemblishing that her life is certainly a story. This is ideal for your library, office space and for the all the book readers. A wonderful gift for someone who appreciates reading. The tabletop centerpiece is bonded with a hand sewn suede bustier with leather strapping on the back so keep all her pages intact.
Her upper torso is decoupaged with the same pages used in her skirt. Her skirt filled with pages and pages that is supported by a handmade wood stand. Dress form features hues of browns & beiges.
Mannequins torso captivates her sophisticatication with pearls and love of books. Mannequin, really is a statement centerpiece for your office space, library, countertop.
Mannequin centerpiece table top measures 22" wide x 25" height. Variations can be made up in different colors, from different suede colors, just message me and will be delighted to cater for your requests. All works are varnished for perseverance of color. My dress form décor begins with a child's tabletop dress form cast that is paper mache and plastered.
I have carefully sourced materials to give her the wow factor. My inspiration comes from my love and joy in reading books and wanted to recreate this into these beautiful mannequins. All my artwork is adhered to their bases, so they are not adjustable, giving them stability, and to give height for their detailed skirts. If you prefer them without the stand you can always message me.
Always available to answer your questions. Handmade dress form centerpieces and mannequins truly make a statement for that special occasion, decorative display for your home décor. If you would like to learn more about me & my journey, please visit my about page. Custom creations will take to 2-3 weeks for completion. I will do my very best to recreate the dress form listed in the photo.
There could be a possibility that the materials will be substituted but will be replaced with similar colors, textures, due to their availability but will do my very best to source and use the same materials. Bring my work into your home or business, from south florida, . This item is made of paper mache and suede, pages, mannequin art.