Dress Form Tree Mannequin Torso Mannequin Vintage Girl Dress Mannequin Tabletop Dress Form Centerpiece Dress Mannequin Decorated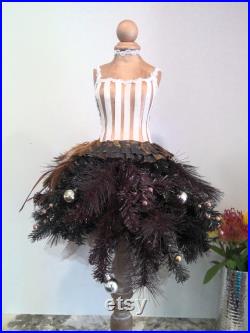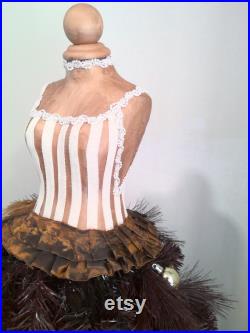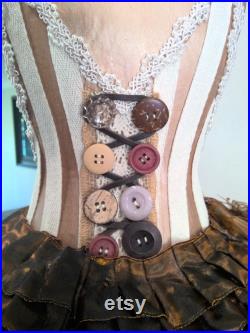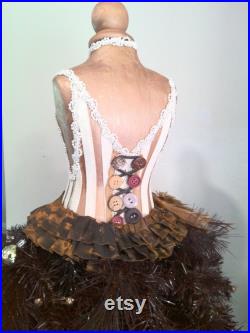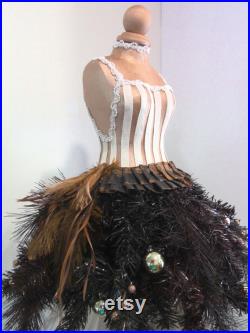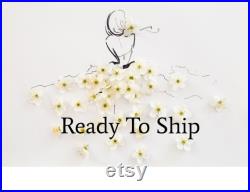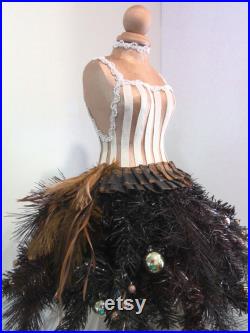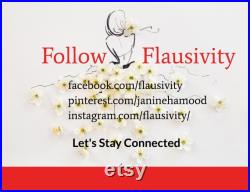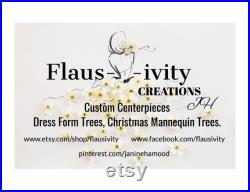 This wonderful handmade hand structured paper mache vintage dress form is eye catching by the natural hues of browns, beiges and hints of gold. The bustier is comprised of trim, trim with beading and the back is laced up with buttons to trim the dress form bustier.
The skirt is pleated copper trim to give her saloon vintage dancer. It has a vintage shabby chic vibe, wonderful statement for a christmas centerpiece or mantle. The skirt is trimmed with christmas tree spruce and tulle. A wonderful gift for her. Inspiration was to create a dress form that is shabby chic and has a vintage feel. Mannequin centerpiece table top measures 18" wide x 19" height.
All works are varnished for perseverance of color. Bring my work into your home or business, from south florida, . This item is made of paper mache and pages, hands for mannequin, beads, gift for her.