Dress Form Window Display Dress Form Antique Dress Form Jewellery Dress form old Mannequin Collectibles dress form unique Dress form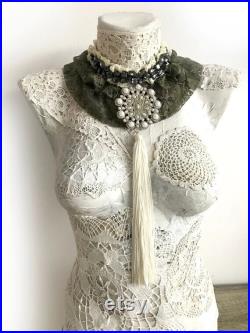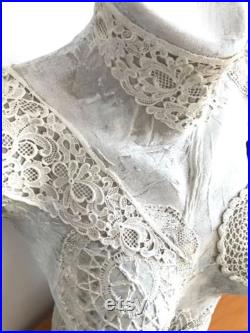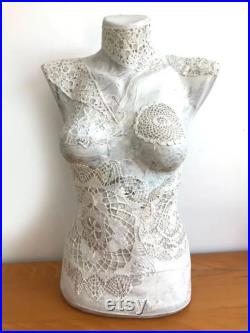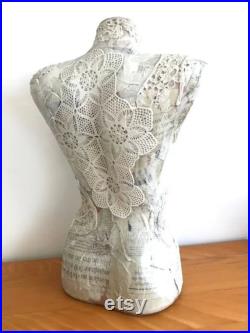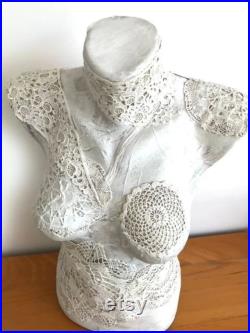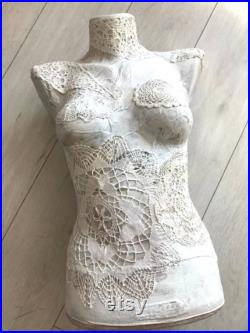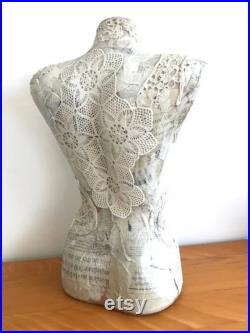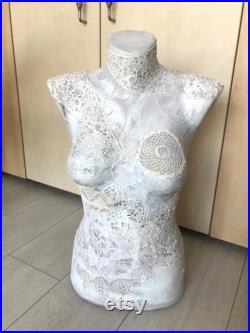 Made with a lovely crocheted vintage doilies crochet pieces. My dream was to make a mannequin which has the look and feel of a vintage/antique mannequin and here is for jewellery shops or window vintage shops.
I manufacture for my shop and now i offer for sell also. Each on is unique, but i can custom made on request also. Decorated with white vintage lace with cream accents. The jewellery proposal mannequin is a chic and very practical decoration piece.
Ideal for presenting and photographing your favorite accessories. Black necklace in pictures is not included. Shop height h56 cm / 22 inch. Width 35 cm / 14 inch.
The style is art deco and art nouveau.