Dress Forms Depict Loving Couple. Male is Mannequin with Articulated Arms fromGermany. Female is from Paris. Sold as couple only.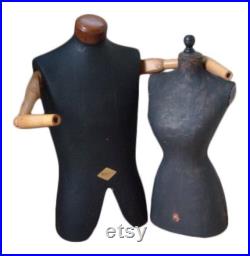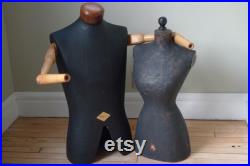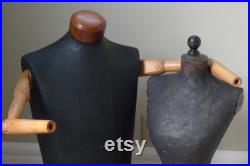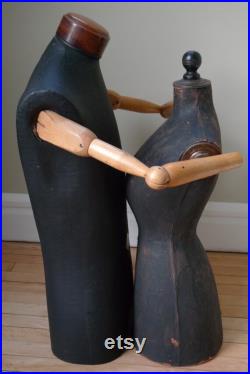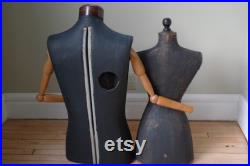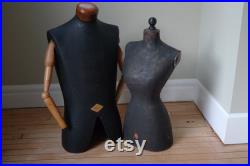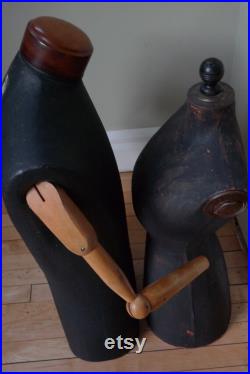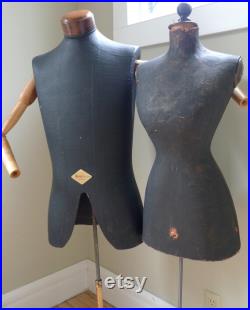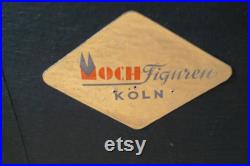 Dress forms as loving couple. He, the baron, a mannequin torso with articulated arms from koln, germany, world's oldest mfg of mannequins.
She, the parisian fashion designer dress form with shockingly narrow victorian waist. They fused their forceful personalities to the french resistance. The menace that brought them together defined their love for one another forever.
What war could not destroy, may it long prosper in your home in more peaceful times. We cannot split them apart.
Parisian fashion designer dress form: 55" high x 13" wide x 11 deep. Baron mannequin torso with articulated arms: 56" high x 20" wide x 7 deep. This item is made of wood and walnut, brass, steel.