Dritz My Double Designer Adjustable Dress Form, Small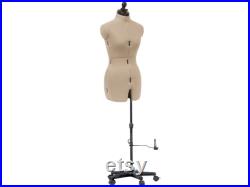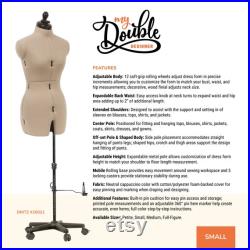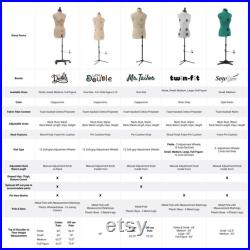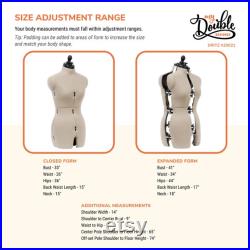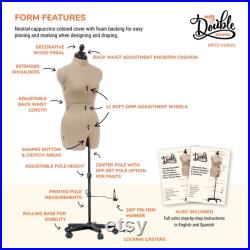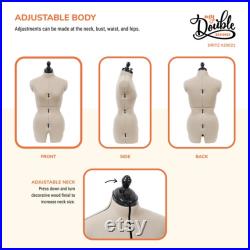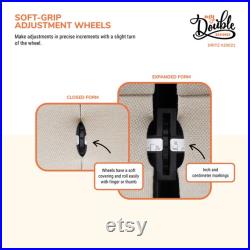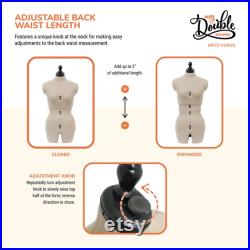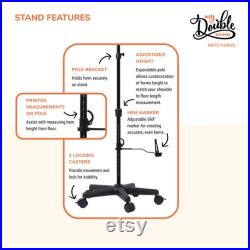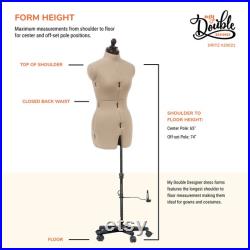 The dritz my double designer dress forms help you fashion a double of your body providing you with professional looking garments. Use the form to audition fabrics and test the drape and overall look and feel before you start your project. The form is ideal for checking the fit of your pattern tissues and garment test muslin.
The form assists with modifications and alterations to both new construction and ready-to-wear clothing that requires modifications. The forms fabric is a neutral colored cotton/polyester with foam-backing for easy pinning and marking when draping and designing. Adjustable body: 12 soft-grip rolling wheels adjust dress form in precise increments allowing you to customize the form to match your bust, waist, and hip measurements; decorative, wood finial adjusts neck size.
Expandable back waist: easy access knob at neck turns to expand waist and hip area adding up to 2 of additional length. Extended shoulders: designed to assist with the support and setting in of sleeves on blouses, tops, shirt, and jackets.
Center pole: positioned for fitting and hanging tops, blouses, shirts, jackets, coats, skirts, dresses, and gowns. Off-set pole & shaped body: side pole placement accommodates straight hanging of pants legs; shaped hips, crotch and thigh areas support the design and fitting of pants.